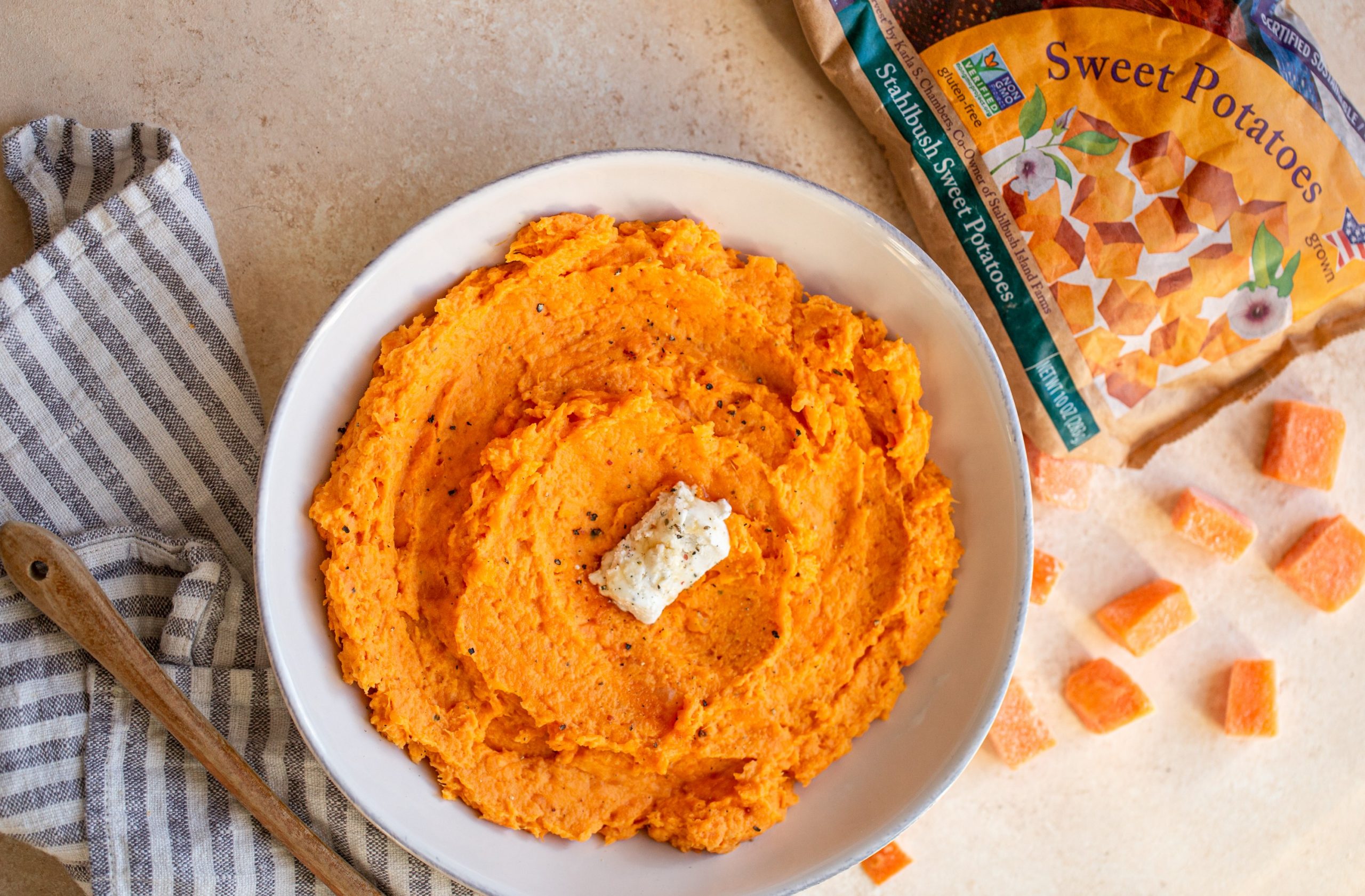 Goat Cheese Whipped Sweet Potatoes
2 (10 oz.) bags Stahlbush Island Farms Frozen Sweet Potatoes

2 oz. goat cheese

1/2 tsp. salt

1 pinch pepper

1 Tbsp. honey
Bring a medium sized pot of water to boil. Once boiling, add the sweet potatoes and allow them to cook for 10 minutes, or until fork tender. 

Drain the potatoes and add them to a large bowl with the goat cheese, salt and pepper. 

Whip the potatoes with a whisk or handheld mixer until fluffy. 

Serve with a drizzle of honey, and a bit of goat cheese, if desired.
Goat Cheese Whipped Sweet Potatoes
2 (10 oz.) bags Stahlbush Island Farms Frozen Sweet Potatoes

2 oz. goat cheese

1/2 tsp. salt

1 pinch pepper

1 Tbsp. honey
Preheat the oven to 350F. 

Lay the frozen beets on a sheet pan and slide them into the preheated oven. Bake for 15-20 minutes, or until they're hot all the way through. 

Next, unwrap the phyllo shells from the packaging. Leave them in their tray and evenly distribute the goat cheese between each cup. 

Then, add 2-3 beets on top of the goat cheese. 

Transfer the tartlets to a serving platter or plate and drizzle with balsamic glaze and sprinkle with rosemary.