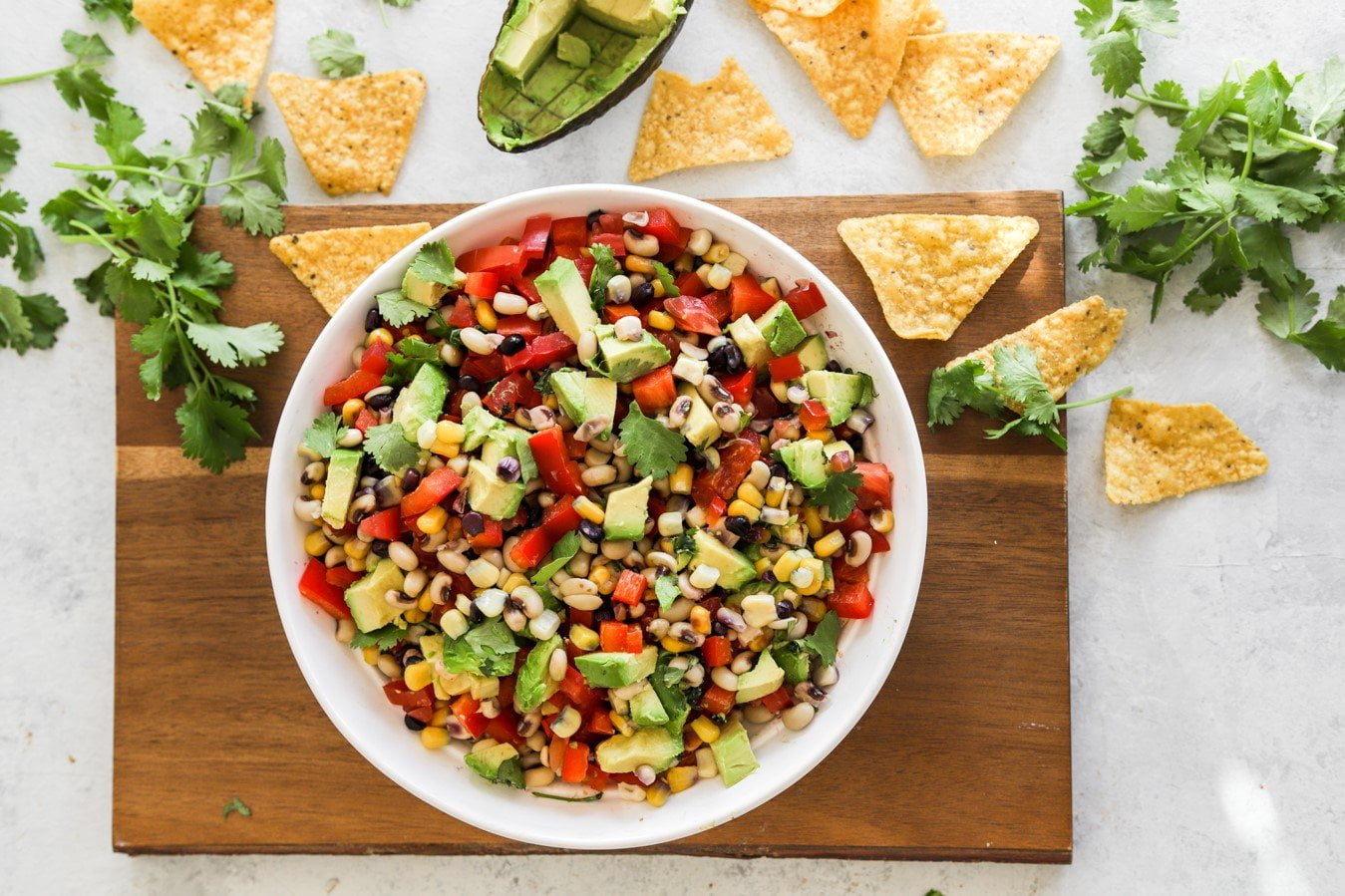 Bacon Balsamic Green Bean Casserole
Prep Time: 5 mins

Total Time: 20 mins

Servings: 4
Calories: 188

Total Fat: 9.4g

Total Carbs: 13.9g

Protein: 8g
2 bags frozen Stahlbush Island Farms Green Beans

1 cup canned diced tomatoes, drained

½ cup sliced almonds, toasted
In a medium skillet over medium heat, cook the bacon until crispy. Drain some of the excess fat. Add in the onion and cook until transparent. Add in the green beans, tomatoes, garlic, balsamic, and salt. Cook while stirring occasionally until the green beans come up to temperature, about 5 minutes.

Place in a serving dish and top with toasted almonds.
Game Day Dip
Prep Time: 5 mins

Total Time: 10 mins

Servings: 12
Calories: 143

Total Carbs: 18g
1 bag Stahlbush Crazy Corn

1 bag Stahlbush Black-Eyed Peas

1 red onion, diced

6 Roma Tomatoes, diced

1/2 cup cup chopped cilantro

2 avocado, diced
Chop up tomatoes, onion, bell pepper, avocado and cilantro.

Heat the black-eyed peas and crazy corn in the microwave or on a stovetop to at least 160ºF.

Combine all ingredients in a bowl and add salt and pepper to taste.