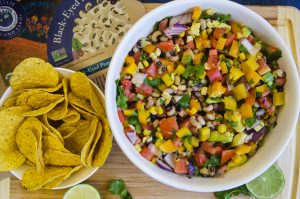 Game Day Healthy Dip
2017-09-27 11:19:58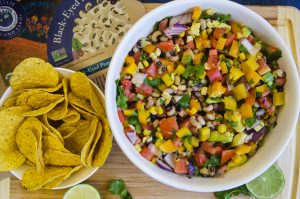 Try this easy crazy corn and black-eyed pea dip for your next get together!
1/2 bag Stahlbush Crazy Corn
1/2 bag Stahlbush Black-Eyed Peas
1/2 red onion, diced
3 Roma Tomatoes, diced
1 bell pepper, diced
1/4 cup chopped cilantro
1 avocado, diced
salt and pepper to taste
Chop up tomatoes, onion, bell pepper, avocado and cilantro.
Heat the black-eyed peas and crazy corn in the microwave or on a stovetop to at least 160ºF.
Combine all ingredients in a bowl and add salt and pepper to taste.
Dig in!
Stahlbush Island Farms http://www.stahlbush.com/