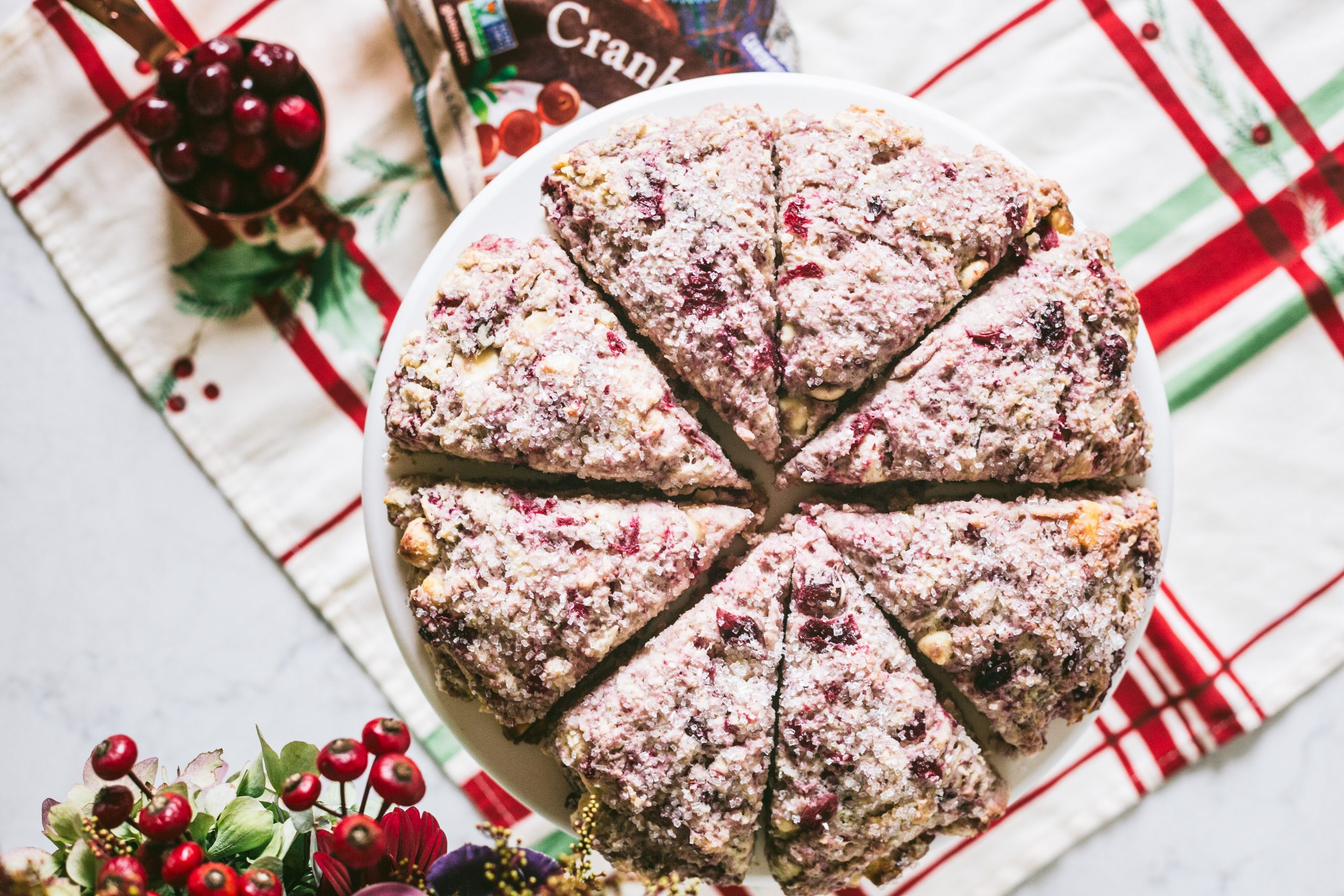 CATEGORY
Dessert, Breakfast, Brunch
Bacon Balsamic Green Bean Casserole
Prep Time: 5 mins

Total Time: 20 mins

Servings: 4
Calories: 188

Total Fat: 9.4g

Total Carbs: 13.9g

Protein: 8g
2 bags frozen Stahlbush Island Farms Green Beans

1 cup canned diced tomatoes, drained

½ cup sliced almonds, toasted
In a medium skillet over medium heat, cook the bacon until crispy. Drain some of the excess fat. Add in the onion and cook until transparent. Add in the green beans, tomatoes, garlic, balsamic, and salt. Cook while stirring occasionally until the green beans come up to temperature, about 5 minutes.

Place in a serving dish and top with toasted almonds.
Cranberry White Chocolate Scones
Calories: 298

Total Fat: 14.5g

Total Carbs: 37.6g

Protein: 5.1g
1 tablespoon baking powder

1/2 cup chopped white baking chocolate
Preheat the oven to 400 degrees.

To a medium bowl, add the flour, sugar, salt, and baking powder. Grate chilled butter and add to the dry mixture. In a separate small bowl, beat the egg and buttermilk together and pour into the dry mixture. Stir batter until it starts to come together. Fold in the cranberries and white chocolate and turn out onto a well-floured surface. 

Gently press down the dough into a 10-inch round. Cut the round into 8 wedges and place on a baking sheet lined with a silicone baking mat or parchment paper about 1 1/2″ apart. Sprinkle with coarse sugar. Place in the oven and bake for 18-20 minutes.