Cran(k) Up the Flavor with Cranberries
Cranberries are great in sides, desserts, and in main dishes! There's nothing these berries can't do.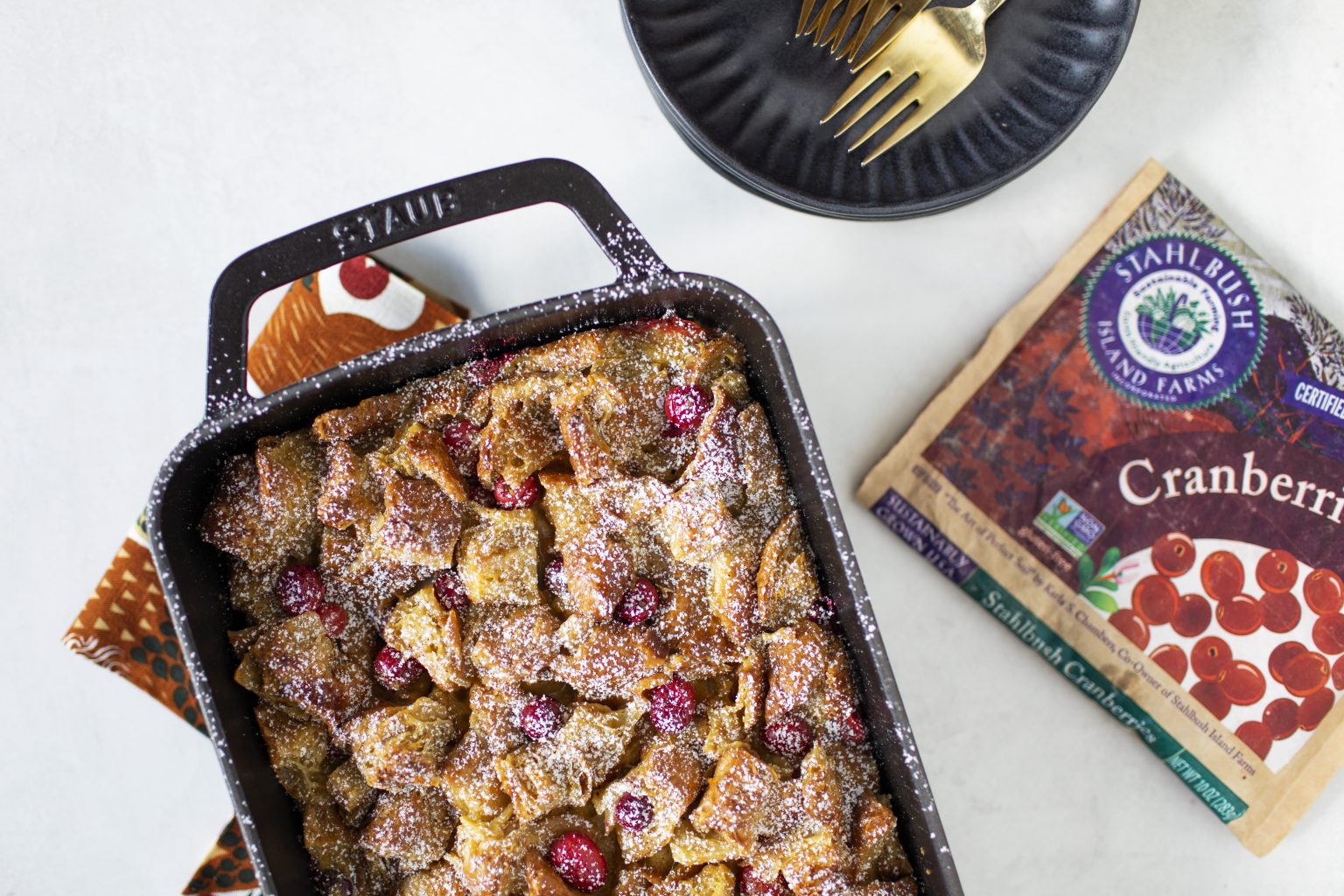 November 1, 2022
Sweet & Tangy
Nothing says it's the holidays like adding Stahlbush Island Farms cranberries to a dish! But we're not talking canned, stale cranberry sauce. Stahlbush Island Farms cranberries are grown near the Pacific Ocean for the best flavor profile and extraordinary freshness, then we process them right here on the farm after picking so they come to you full of the bright, tangy flavor that people love in a good cranberry.
Cranberry Recipes to Try this Holiday Season
If you haven't tried cooking with Stahlbush Island Farms frozen cranberries, you're missing out on flavor! We work with professional food bloggers all year long to develop the best recipes to bring out the flavor profile of our cranberries. Here are a few of our favorites!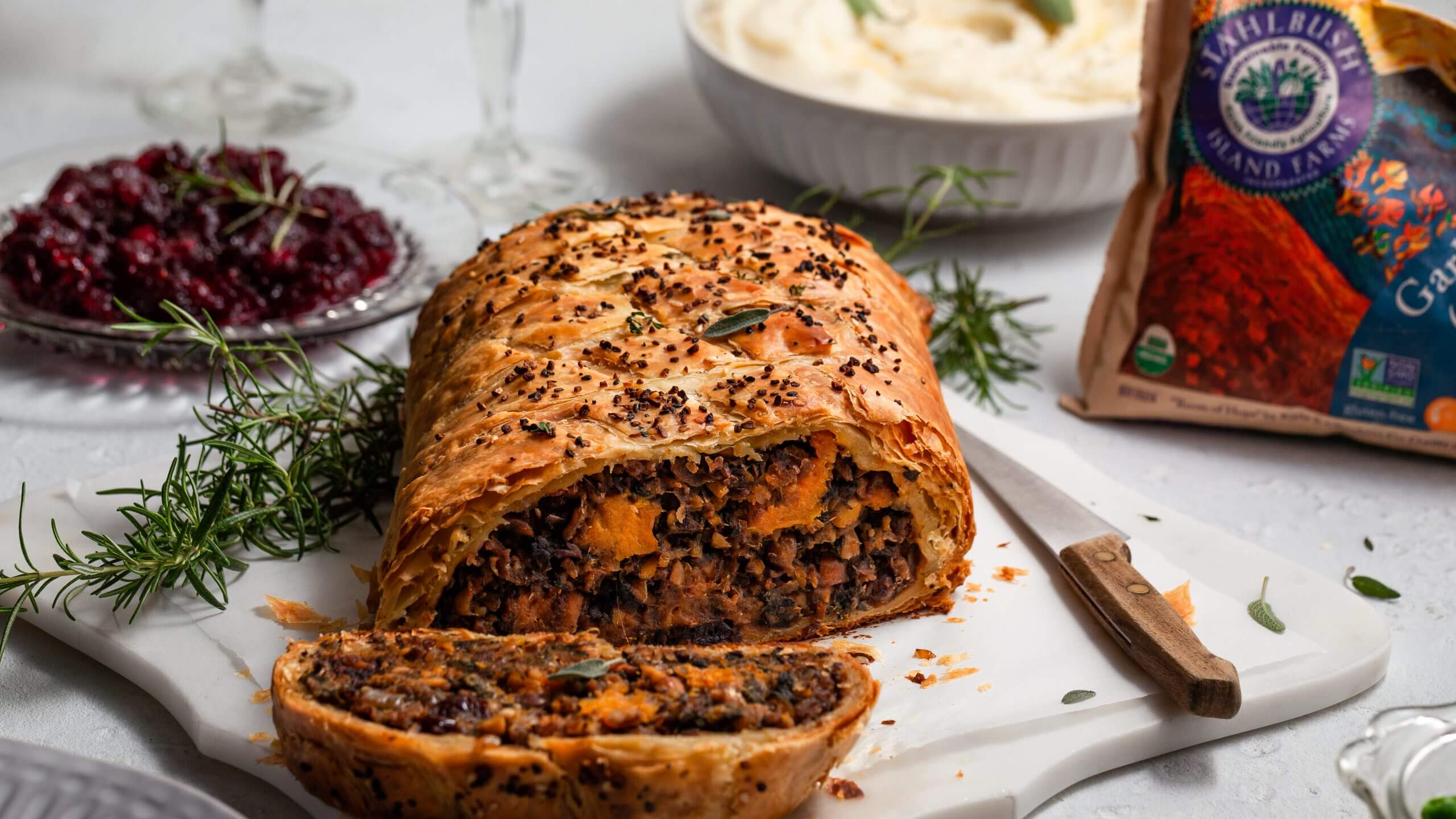 Vegan Wellington – This is a great main dish for vegan holidaygoers, and if you have friends or relatives who are vegan coming to holiday dinner! They will love that you thought of them while making this tasty, savory main course with nary a grilled portobello mushroom in sight.
Orange Cranberry Cupcakes – The crown jewel of these cupcakes–and we mean this literally–is the sugared cranberry on top! It's a real showpiece for any holiday gathering. Tuck in a rosemary spring if you're feeling fancy.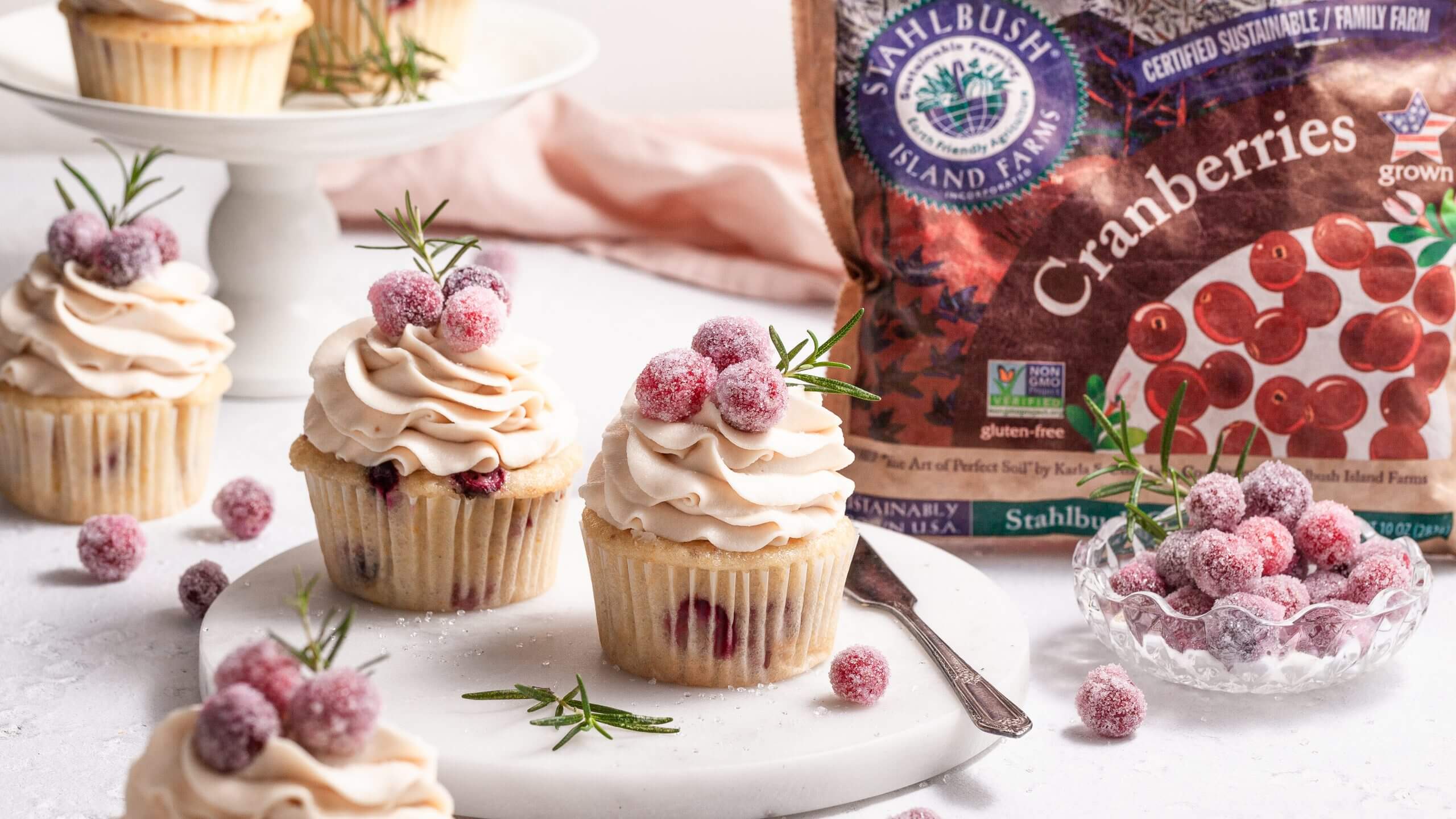 Cranberry Caramel Bundt Cake – This recipe has it all and comes together fast! Be sure and let the cake completely cook before breaking it out of the bundt pan.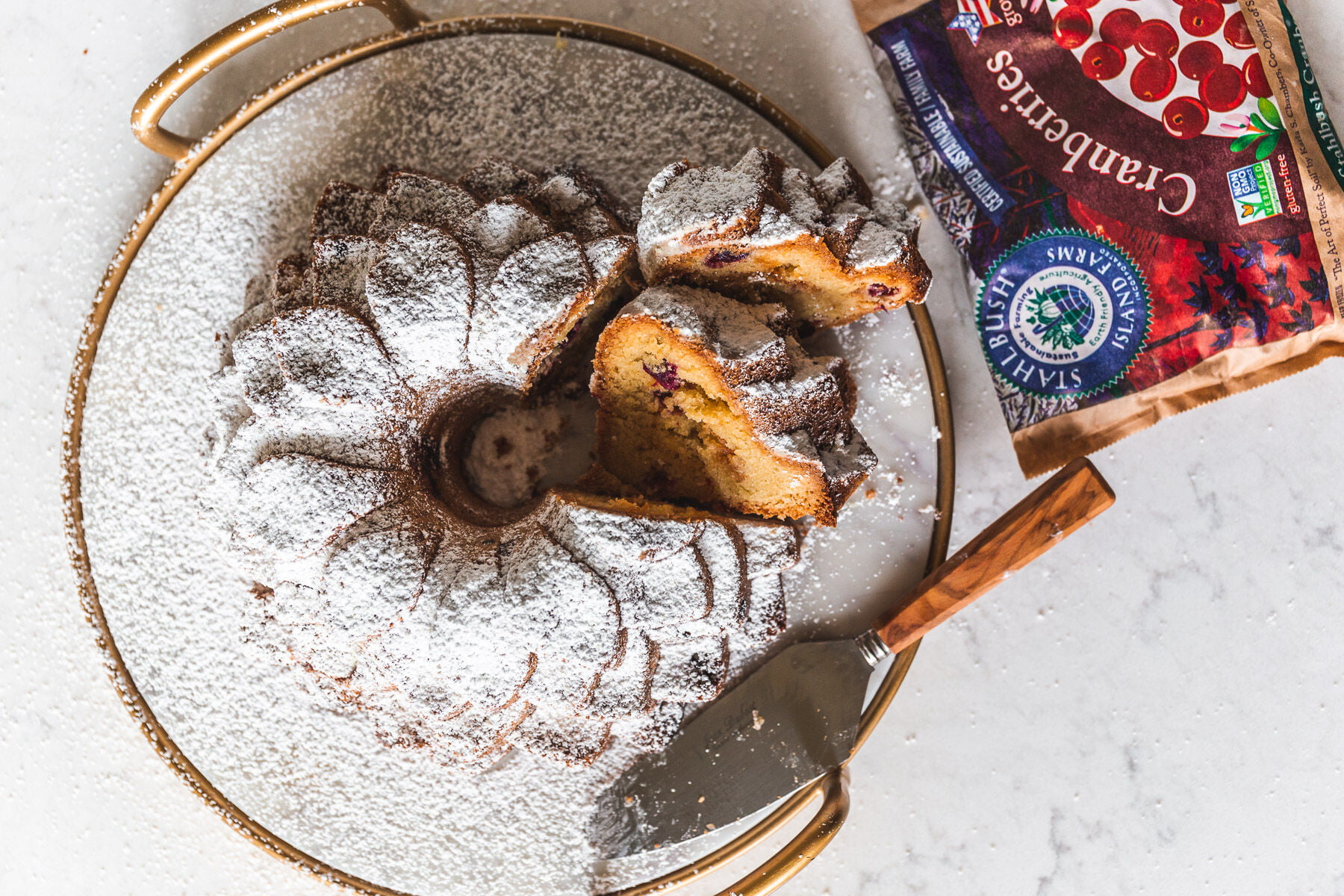 Cranberry White Chocolate Scones – Make these the night before for a fantastic holiday treat ready when you are first thing in the morning. Cuddle up on the couch with a cup of coffee and these scones and we can't guarantee you'll be productive the rest of the day.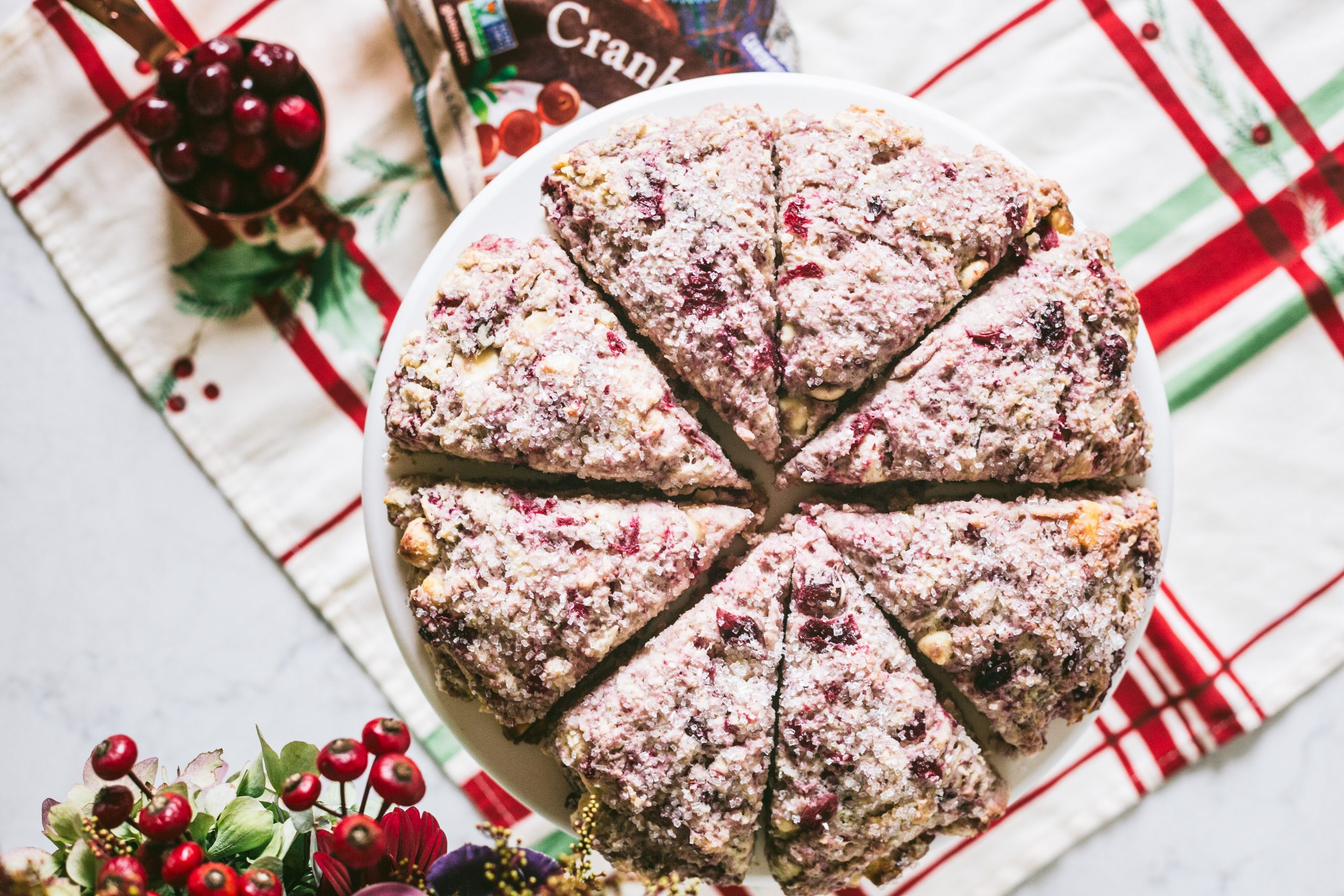 Try our Entire Line of Frozen Fruit and Vegetables
What's so special about our cranberries? We've been growing them here in Oregon for decades, using sustainable farming methods that not only ensure the quality of the food we produce, but also make sure that we are taking care of the land while we're producing it, so our high-quality crops don't come at the cost of soil health, environmental damage, or habitat destruction.
As a certified sustainable farm, we take everything around us into account while producing fresh, healthy produce. And that's not all! You can enjoy Stahlbush Cranberries' great flavor while knowing that they are also produced with green energy! That's right, we take the food waste and agricultural scraps that most farms throw away and use them to create green energy that filters the water, produces heat, and gives us energy to run our processing plant right on the farm. Having everything right there helps us create the freshest taste possible and also cuts down on carbon emissions because we don't have to haul away our harvest to process it. We are truly farm to table!