Treats for the Fourth of July
The best part about Summer Sundays: whipping up an amazing brunch!
Nothing says Fourth of July like the smell of fresh cut grass, clear blue skies, the sound of crackling fireworks, and of course Red, White, and Blue.
Today we're sharing our favorite berry patriotic treats for the Fourth of July, all featuring bursts of red, white, and blue flavor! Most of these dishes are simple and fast, so they can be put together in advance or quickly so you can go back to enjoying your day.
Red, White, and Blue Trifle
Ingredients
1 container cool whip
1 pre-made angel food cake
Preparations
Layer a large bowl or deep dish with angel food cake, berries, cream until you reach the top of the dish.
Finish off the top layer with an arrangement of berries. Serve immediately and enjoy!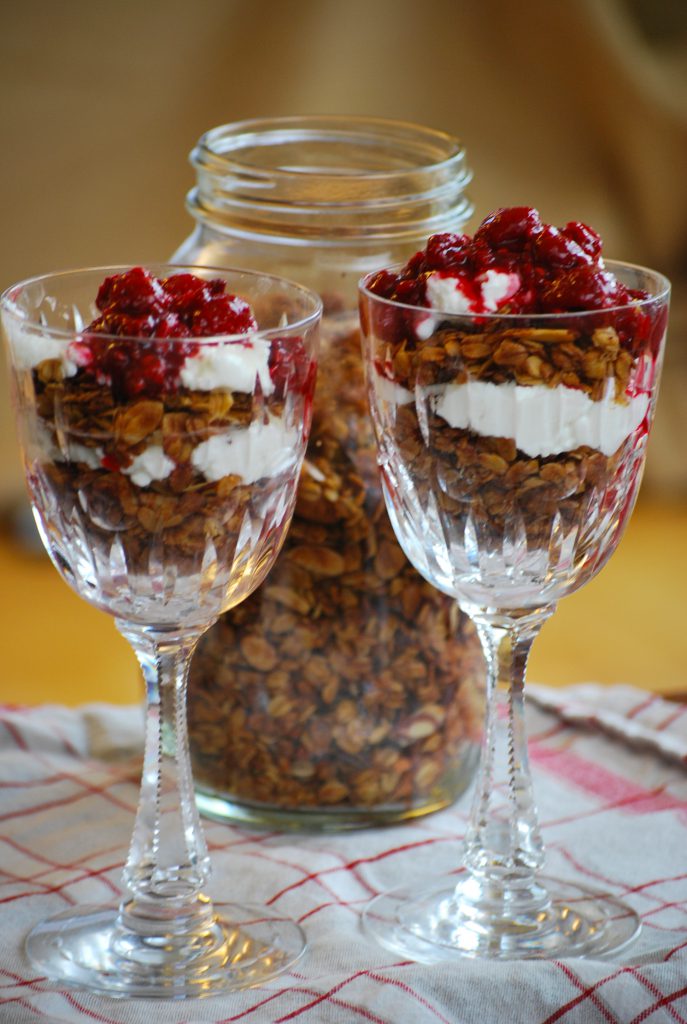 Berry Parfaits
Ingredients
Preparations
Layer parfaits with granola at the bottom, topped with berries, yogurt, another layer of berries, and top with a dollop of yogurt.
Drizzle with honey and sprinkle with nuts.
Fruit Flag Cookie
Ingredients
1 box sugar cookie mix
1 egg
1 stick butter (softened)
1 8 oz. package cream cheese
1 tablespoon granulated sugar
½ cup powdered sugar
½ lemon, juiced
Preparations
Preheat oven to 375 F.
Combine the sugar cookie mix, egg, and butter until smooth and dough forms.
Turn out the dough onto a well floured surface. Roll out dough into a rectangle shape. Cut the edges to make a clean rectangle.
Place on an ungreased cookie sheet and bake for 7-9 minutes, or until golden brown. Let cool completely.
Meanwhile, using a hand-mixer, combine the cream cheese, sugar, powdered sugar, and lemon juice until smooth.
Spread frosting evenly across cool cookie, and top with berries. Serve immediately.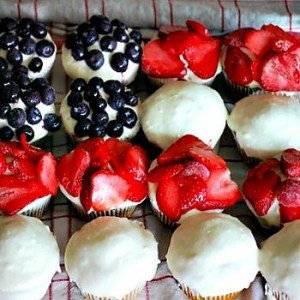 Red, White, and Blue Sweet Potato Cupcakes
Ingredients for Cupcakes
1 bag Stahlbush Island Farms whole strawberries (sliced)
1 can Farmer's Market Organic Sweet Potato
1 cup whole wheat flour
1 cup all purpose flour
2 teaspoons baking powder
1 teaspoon ground cinnamon
½ teaspoon baking soda
¼ teaspoon salt
1 cup butter, softened
1 cup sugar
¼ cup applesauce
3 eggs
¼ teaspoon almond extract
Ingredients for Icing
1 8 oz. package cream cheese, softened
2/3 cup butter, softened
2 tablespoons bourbon or milk
4 cups powdered sugar
Preparations for Cupcakes
Preheat oven to 350 F.
Line muffin baking tin with paper muffin cups, set aside.
In a medium bowl, stir together flour, baking powder, cinnamon, baking soda, and salt.
In a large mixing bowl, combine butter and sugar until light and fluffy.
Add eggs, one at a time, beating after each addition.
Add sweet potato puree, applesauce, and almond extract. Stir until combined.
Add flour mixture, and stir until combined (batter will be thick).
Divide batter evenly among prepared muffin cups.
Bake about 20 minutes, or until a toothpick comes out clean.
Cool in pan on wire rack for 1 minute.
Remove from pan and cool completely.
Preparations for Icing
In a large mixing bowl, beat together cream cheese and butter until smooth.
Add bourbon or milk and beat until combined.
Beat in powdered sugar, about ½ cup at a time, until smooth.
Top cupcakes with blueberries and sliced strawberries. Serve immediately.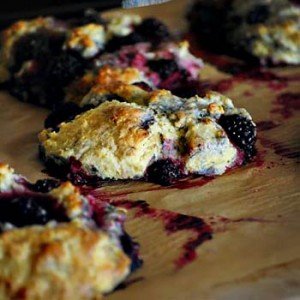 Raspberry and Blueberry White Chocolate Chip Scones
Ingredients
1 cup whole wheat flour
½ cup all purpose flour
½ cup white chocolate chips
¼ cup sugar, plus 1 tablespoon for the topping
1 tablespoon baking powder
½ teaspoon salt
6 tablespoons cold unsalted butter, cut into ½ inch pieces
2 eggs
½ cup milk
½ teaspoon vanilla extract
Preparations
Preheat oven to 425 F.
Sift flour, sugar, baking powder, and salt.
Cut in the butter, until the mixture is combined.
Mix in the chocolate chips and berries.
In a separate bowl, combine the eggs, milk, and vanilla.
Stir into the flour mixture just until evenly moistened.
Turn the dough out onto a lightly floured surface and gently form it into a bowl.
Pat the ball into a circle about ½ inch thick.
Use a biscuit cutter and cut out scones.
Place the wedges 1 inch apart on a baking pan lined with parchment paper.
Brush with a tablespoon of sugar on top.
Bake until golden brown, about 15 minutes.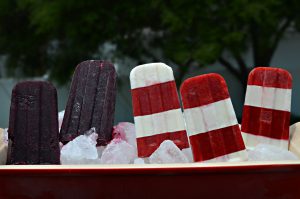 Flag Ice Pops
Ingredients
Preparations
Make the blue ice pops!
Combine blueberries and 1/4 cup sugar in a saucepan with 1/4 cup water. Simmer for about 7-10 minutes or until the strawberries are nice and soft. Transfer the mixture to a blender and add the lemon juice. Blend until smooth.
While the mixture cools, make the red and white pops. Place the frozen strawberries in a bowl with 2 Tbsp. powdered sugar.
Make a simple syrup by combining 1/4 cup sugar and 1/4 cup water in a saucepan. Stir until the mixture comes to a boil and the sugar is dissolved. Let chill.
Combine the honey, yogurt and simple syrup into a blender and blend until smooth.
Pour all of the blueberry mixture into half of the popsicle molds, leaving 1/4 inch space.
Pour a little of the yogurt mixture into the molds, enough to just cover the bottom of the remaining molds. Set aside the remaining mixture. Freeze for about 40 minutes.
Meanwhile puree the strawberries and powdered sugar in a blender.
Bring the molds out of the freezer and pour the strawberry mixture over the yogurt mixture until about half full. Freeze for another 40 minutes.
Take them out and repeat the white layer using remaining yogurt mixture. At this point, place the sticks in the center of the blueberry pops. Freeze for another 40 minutes.
Take them out and top with the remaining strawberry mixture. Add sticks in the center of each remaining mold.
Freeze untouched for another 5 hours or until solid.
Notes
If you don't want to take the time to create the layers, you can create a marble pattern by pouring all of the white mixture into the molds, topping it with the red mixture and swirling them together with a wooden stick before popping them in the freezer. After about 1 hour, don't forget to take them out to insert the wooden sticks into the centers.