Freezer Hacks to Stay Organized and Keep Your Food Fresh
Freezer Hacks to Stay Organized and Keep Your Food Fresh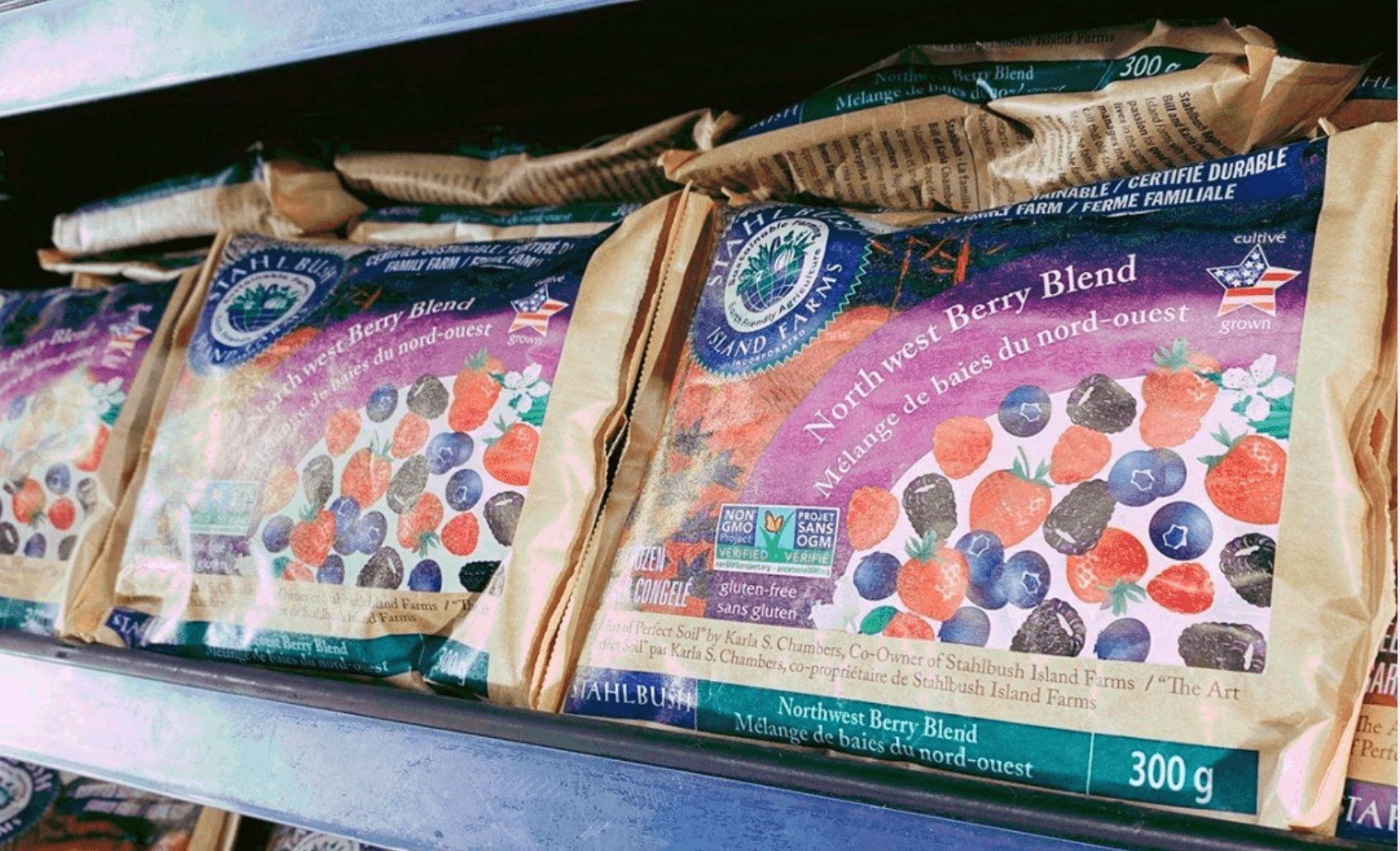 May 20, 2022
We've All Done it!
Who hasn't thrown out an unopened bag of fruit or veggies after finding it stuffed in the back of your freezer and well past it's prime? There's really nothing sadder to use than wasting food–that's the reason our whole farm exists! When the Chambers bought this land, they started out growing pumpkins for seed, which means raising the pumpkins, getting the seeds, then leaving the pumpkin meat in the field as waste. Well, the owners just couldn't live with that, and now we have three different lines of products to show for it!
For us, sustainability goes beyond pumpkin puree, our Biogas plant, or anything that we do on the farm; it's a way of life. And that means helping our customer find ways to reduce waste, too. So we rounded up some freezer hacks to help you keep your freezer organized so you know what you have, can find what you need, and use it before it's past it's prime.
Label EVERYTHING
There are tons of great ideas out there for labeling freezer items!
Printable individual freezer labels – These are great for freezer meals, soup bases, pesto, or anything else you might make ahead and stick in the freezer. Of course. Be sure to include the name of the item, date you made it, instructions for reheating, use by date, and what's in it if you have anyone in your house with food allergies.
Chalkboard paper – This is a great idea if you have a chest freezer! You can find it online or in most craft stores. Grab some chalboard paper or write on the top with a (dry erase marker) and stick it to the top of your freezer for an easy to access inventory of what's inside. This will also reduce the amount of times you have to open your freezer, which can help keep your food fresher.
Printable freezer inventory sheet – You can also use printables for your freezer inventory, just print, fill out and tape to the front.
Color code – You can also color code your storage using bags, labels, or reusable totes. Pick a different color for veggies, meats, fruit, and desserts, and then it's easy to find what you're looking for.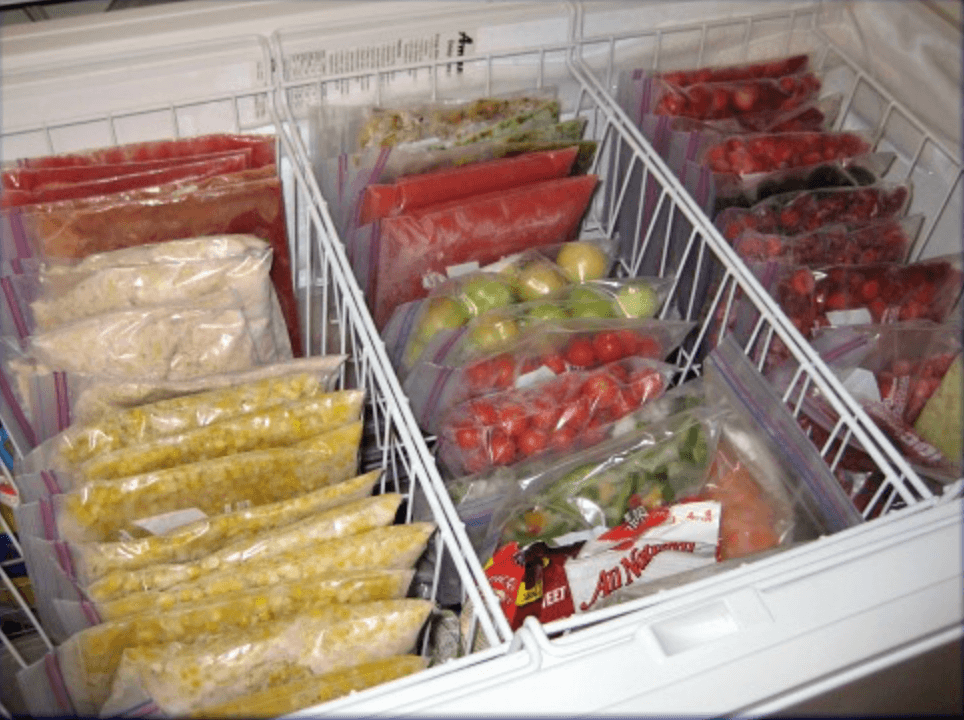 Organize by Expiration Date
One easy thing you can do to make sure you are wasting any food is organize your items by the date they expire. Move older items to the front and put newer items in the back. You can also use color dots or labels to make it visually easy to keep track of which items expire in which month. To do this, you might also want to make sure you have a good storage systems, such as bags, baskets, or boxes, to make sure items don't shift or slide out of place.
Find a Storage Solution
You can make more space and keep your freezer organized if you find a way to store things efficiently. If you ever order online from Stahlbush, you'll find our products ship in long, skinny boxes that are ideal for this purpose! Each box holds up to 12 bags of fruit or veggies and you can write right on the surface. Quart size Ziploc bags also fit perfect in our boxes. (Don't forget you can wash and reuse Ziploc bags!)
There's also inexpensive solutions at the dollar store, where you can find hanging wire baskets, locker totes, or other solutions. Even reuseable store totes work just fine–the square ones with more structure function the best for visibility.