Subscription Ordering Made Easy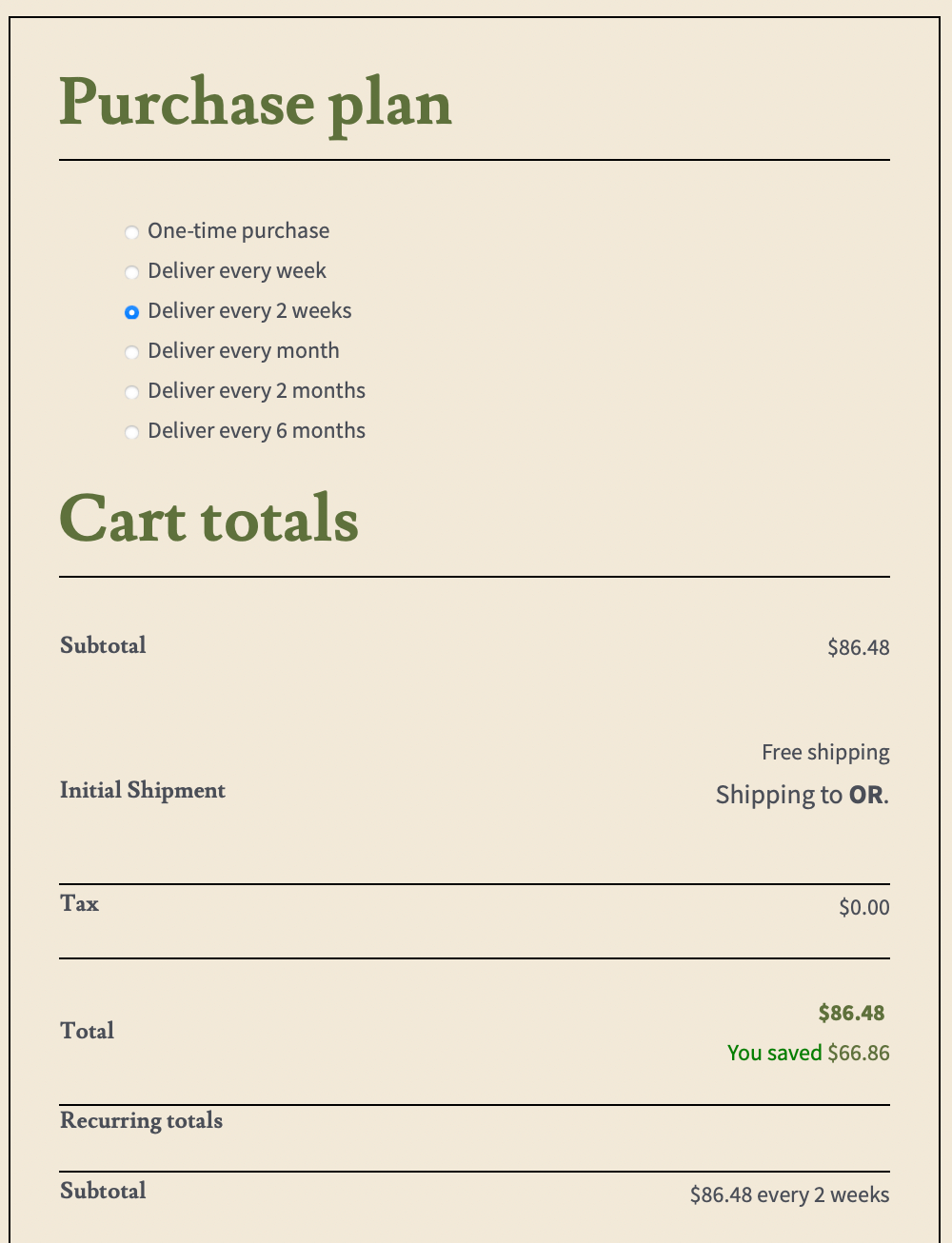 We've added subscription ordering at the Stahlbush shop! That means you don't ahve to remember to go order your favorite fruits and veggies when you run out–they can come to you automatically!
The best part is that it's no harder than placing a regular order, and you can cancel easily at any time.
First, you just add any items you want to have shipped regularly to your cart.
Next, scroll down to the Purchase Plan section. Want to receive this order just the one time? Then don't do anything. If you'd like to recieve it more often, pick your prefered delivery window. If you have a deep freezer and like to order in bulk, load up your cart and pick every 6 months! If you are short on freezer space, get just what you need right each week and pick every week. it's up to you!
Once you've choosen how often you want to receive your order, click on the Update Cart button. Then you can see you next delivery date and what you will be charged on that date. Our orders ship very promptly to ensure the best quality, so be sure and make any changes to cancellations to your order before that ship date. We can't cancel or edit orders once they've shipped.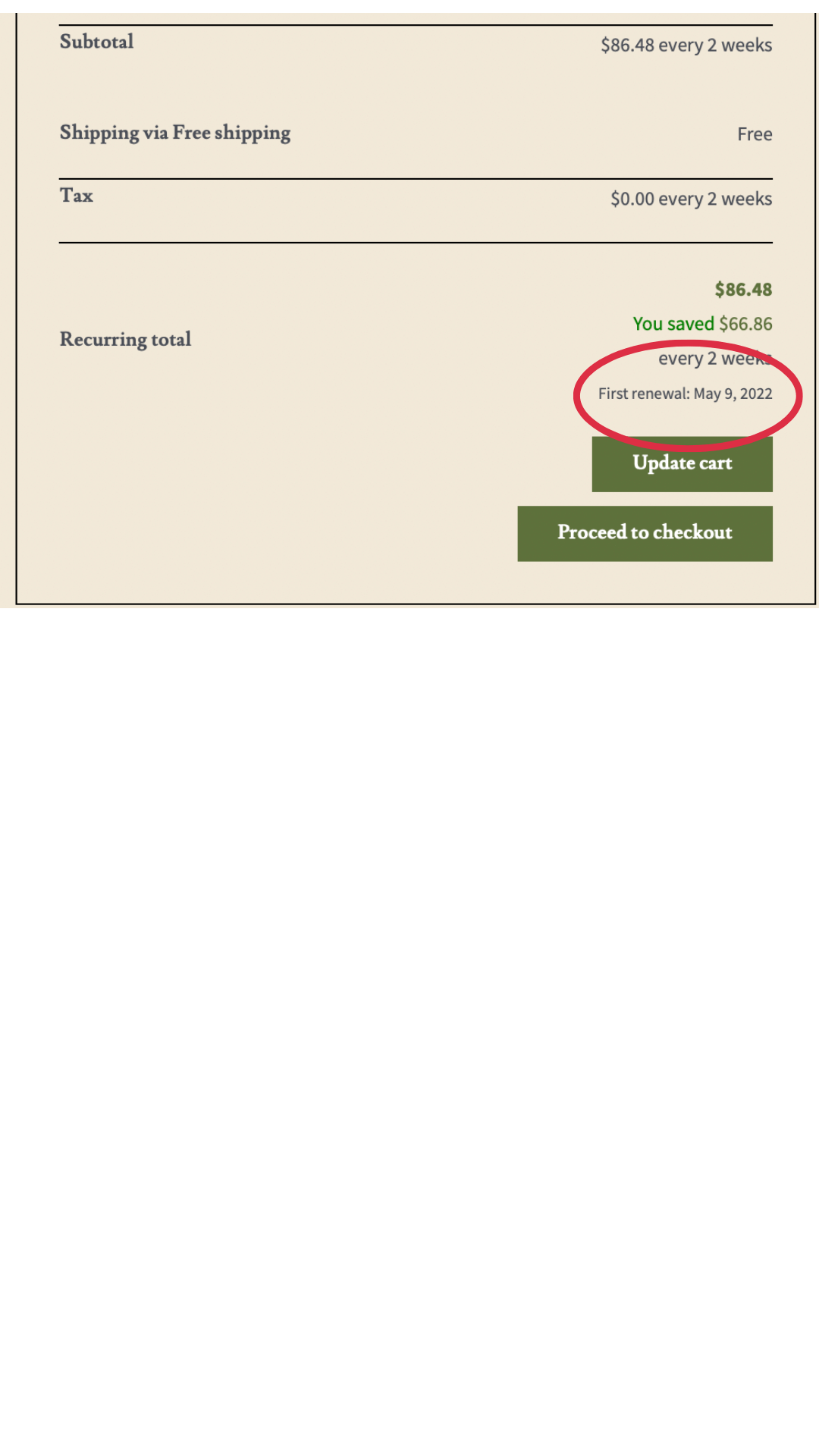 Need to change your subscription, update your address, or update your payment method? GO to the top menu bar at Stahlbush.com, click on My Account, and go to the My Subscriptions tab.
There, you'll find all the information about your current subscription, including when the next shipment is, and what items are in it.
At the bottom of the tab, you'll see a line labeled Actions, and that's where you cancel or make any other change to your subscription. You can also reactivate a canceled subscription here.