5 Recipes Starring Black Beans
We're so excited to bring our Organic Black Beans to the freezer aisle!

April 5, 2022
Beans in the Freezer Aisle?
Ever since we came out with our Organic Brown Rice and Black Beans, our customers have been asking when they could purchase our Organic Black Beans by themselves. We thought it was a great idea! Black beans are so delicious in a variety of recipes, from soups to salads, but no one enjoys the experience of having to rinse all the added salt and preservatives off the beans.
Our organic black beans are made the same way the rest of our individually quick frozen products are made–with no added ingredients. We wash, sort and blanch our beans at the peak of flavor and freshness, then individually quick freeze them to lock in the nutrition and taste. It makes meal prep quick and easy while keeping out all the additives that you don't want in your favorite recipes.
Speaking of recipes, here are five amazing ways to enjoy Stahlbush Island Farms Organic Black Beans!
No matter how you choose to enjoy our black beans, you can feel good about shopping sustainably with Stahlbush Island Farms. Not only do we take great care of the land, the watershed, and all the wildlife living in and around the farm, we are always developing new ways to do it even better in the future, ensuring the land for generations to come.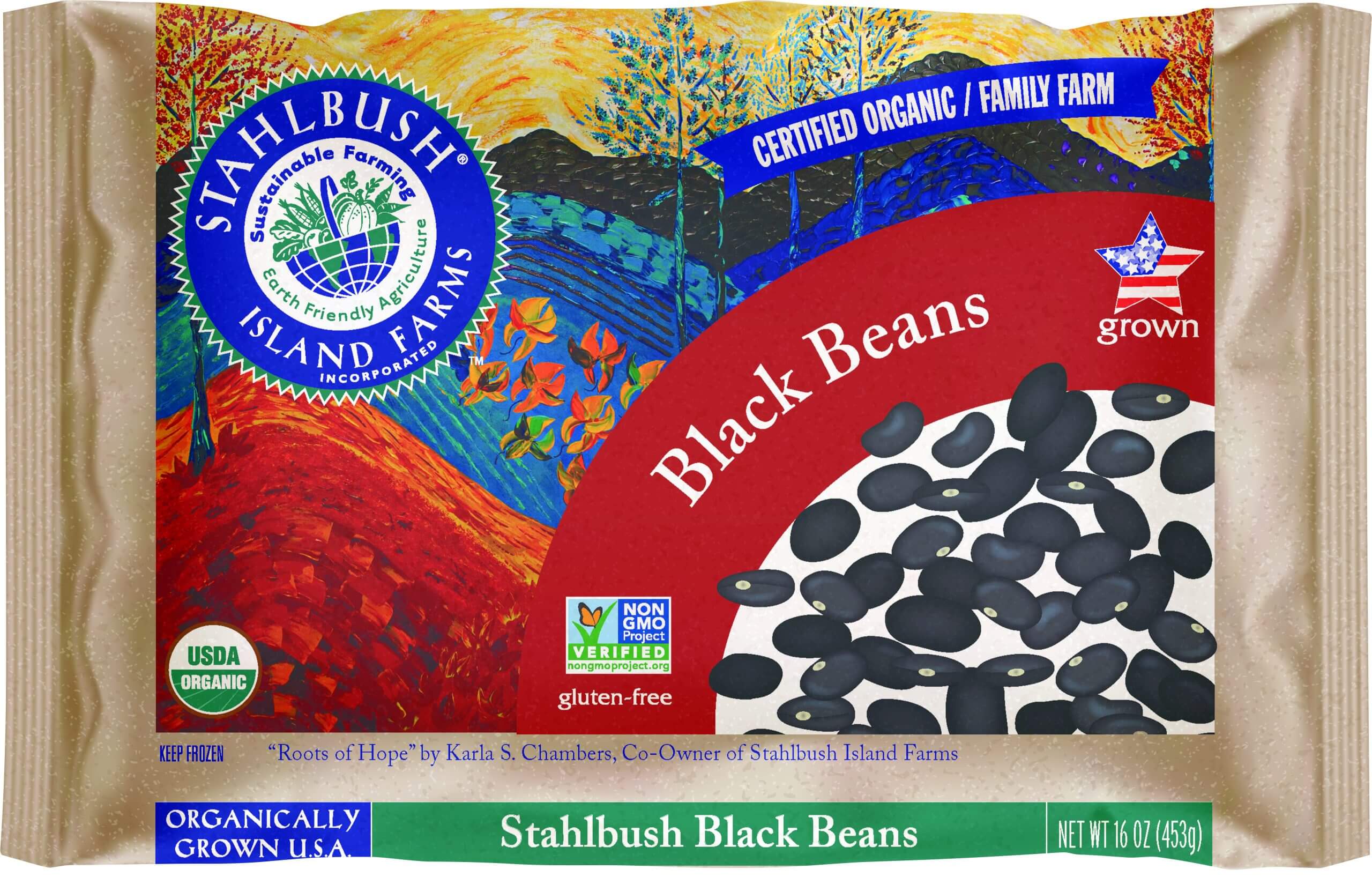 Our Black Beans are picked at the peak of freshness, then washed, blanched, and individually quick-frozen for the best taste and best quality!
Looking for More Recipe Ideas?
We hire professional cooks to come up with recipes designed to show off the amazing freshness and flavor profiles of Stahlbush Island Farms fruit and vegetables.
Whether you need a stunning side dish, a meatless main, or a delectable dessert, we have you covered!