Oregon State Campus Cleanup for Earth Day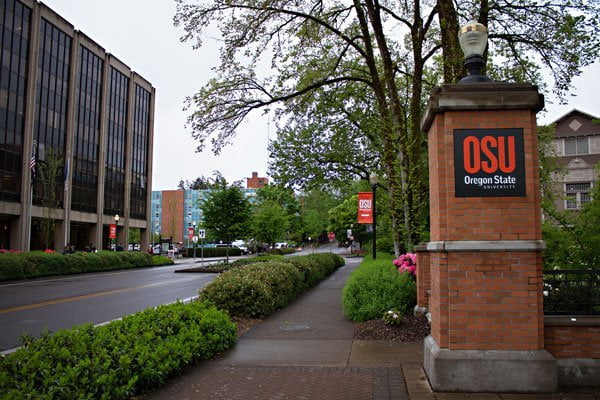 Today is Earth Day!   As part of our celebration at Stahlbush Island Farms we are organizing a litter and garbage cleanup at the Oregon State University campus.   We would like to invite anyone interested to join us in this low key, "keep campus clean and green" effort.
Please join us tomorrow at 1:00pm on the QUAD between the Jefferson and 26th Street intersection by the MU, Women's Building and Strand Agriculture Hall.
Stahlbush representatives will be there rain or shine.   We will provide garbage bags and gloves. There will be teams of two or more, which will be instructed to cover specific locations on campus.
The cleanup follows a visit from two OSU alumni that wrote a letter to the Gazette Times Editor about the shocking state of the campus.
On April 29, the family members of current OSU students will be arriving for Moms and Family Weekend. Together, we hope to show our community and campus pride as we help OSU get ready for their family weekend.
We hope to see you tomorrow.  For details, please call Megan Magnuson at Stahlbush Island Farms (541) 757-1497.
About Stahlbush Island Farms
Stahlbush Island Farms is an environmentally friendly farm and food processor based in Corvallis, Oregon.  Founded by two OSU alumni Bill and Karla Chambers, Stahlbush offers premium frozen fruits, vegetables grains and legumes that are available nationwide and in Canada in the classic brown bag.