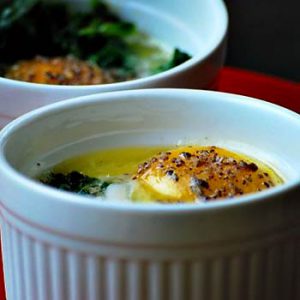 Spinach Rosemary Eggs in Ramekins
2017-05-23 09:54:42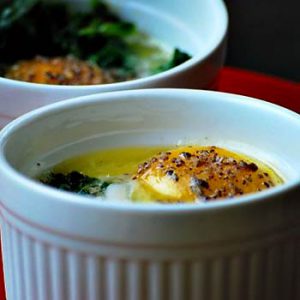 1 bag Stahlbush Island Farms Cut Spinach
1 tablespoon chopped fresh rosemary
4 large eggs
4 teaspoons half and half
salt and pepper to taste
2 teaspoons butter
Preheat the oven to 350ºF.
Divide the spinach between the four ramekins.
Top with 1/2 teaspoon butter and a generous pinch of the chopped rosemary.
Crack one egg into each ramekin and top with 1 teaspoon of half and half.
Add a dash of salt and pepper to each.
Place on a baking sheet and bake for 15-17 minutes or until the whites are set.
Serve immediately.
Stahlbush Island Farms http://www.stahlbush.com/