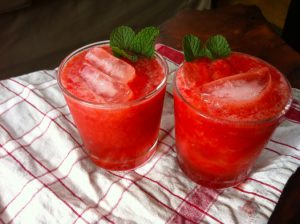 Sparkling Strawberry Sipper
2017-06-12 09:15:32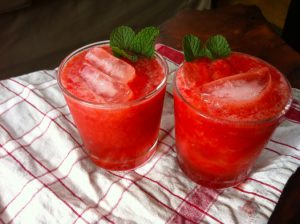 This amazingly delicious strawberry drink is the perfect decadent sipper.
1 Bag Stahlbush Island Farms Strawberries
1 cup water
1/2 lemon
1/3 cup simple syrup
mint for garnish
sparkling water
Combine the strawberries, simple syrup, water, and lemon juice in a blender.
Blend until smooth.
Pour mixture into glass so that about half the glass is full, then top with sparkling water.
Mix well and garnish with mint.
To make simple syrup: bring 1 cup water to a boil, add 2 cups sugar.
Stir until dissolved, about 5 minutes.
Store leftovers in the refrigerator.
For a grown up version, substitute sparkling water with vodka or champagne.
Stahlbush Island Farms http://www.stahlbush.com/