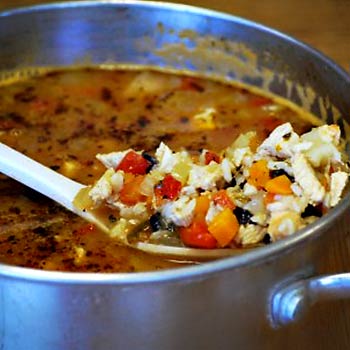 Amy's Savory Chicken Soup
2016-01-08 14:49:51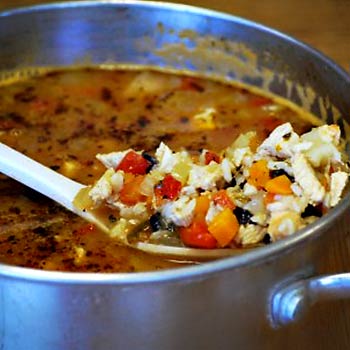 At a company potluck, this amazing dish made it's debut. We were all completely smitten. Enjoy! Recipe courtesy of Amy Smoker.
Ingredients
1 cup onion, chopped
1 cup carrot, cubed
1 cup celery, chopped
3 tablespoons olive oil
6 - 8 cups chicken stock
1 cup potato, cubed
1 tablespoon paprika
1/8 teaspoon cayenne pepper
1 teaspoon cumin
1 teaspoon dried oregano
1 tablespoon salt
1 - 2 chicken breasts
1 package Stahlbush Island Farms Black Beans & Brown Rice
Instructions
Heat oil in a soup pot.
Add onion, celery, and carrot. Cook on low until limp.
Add chicken stock, potatoes, paprika, cayenne, cumin, oregano, and salt.
Bring to a boil.
Reduce heat and cover. Simmer for 30 minutes.
Add chicken and Stahlbush Island Farms frozen black beans and brown rice.
Cook for 15 minutes more or until chicken is fully cooked.
Serve immediately with sour cream.
Stahlbush Island Farms http://www.stahlbush.com/