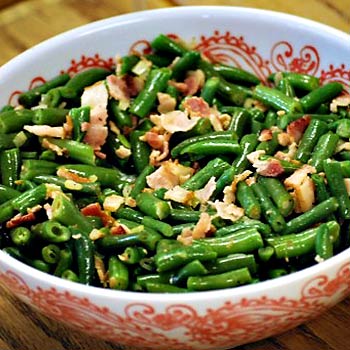 Southern Green Beans
2016-01-05 14:55:33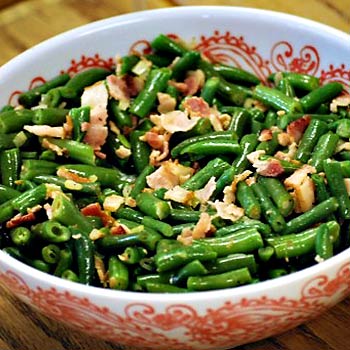 A traditional way to prepare green beans in the South, this recipe is a quick, easy one that the whole family will love.
Ingredients
2-3 slices of bacon
1 bag Stahlbush Island Farms frozen green beans
salt and pepper to taste
Instructions
Cook bacon in a skillet over medium heat, according to package instructions.
Remove the bacon and wipe the skillet clean, leave about 1 tablespoon of bacon drippings in the pan.
Add the green beans and saute for about five minutes.
Meanwhile, cut the bacon into tiny pieces.
Add the bacon back to the pan and saute for about 10 minutes more or until green beans are cooked.
Stahlbush Island Farms http://www.stahlbush.com/