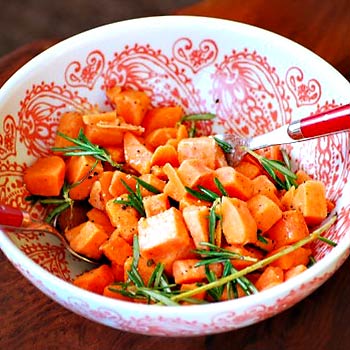 Roasted Rosemary Sweet Potatoes
2016-01-05 13:50:43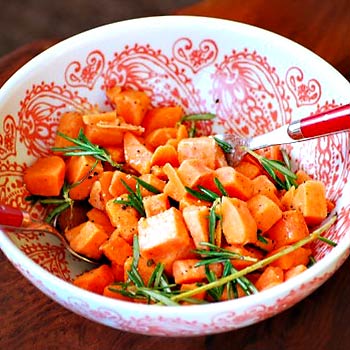 absolutely adore this recipe! It's easy, healthy and nutritious. For an easy weeknight twist, throw poached eggs on top and have a gourmet breakfast for dinner!
Ingredients
1 bag Stahlbush Island Farms sweet potatoes
4 tbs olive oil
2 sprigs rosemary (leaves stripped)
salt and pepper to taste
Instructions
Preheat oven to 350ªF.
In a large bowl combine the sweet potatoes, rosemary, olive oil, salt and pepper.
Place on an oven sheet in a single layer.
Bake for 15-20 minutes.
Serve immediately.
Notes
Tip: For deeper flavor, add rosemary stems among the potatoes while baking.
Stahlbush Island Farms http://www.stahlbush.com/