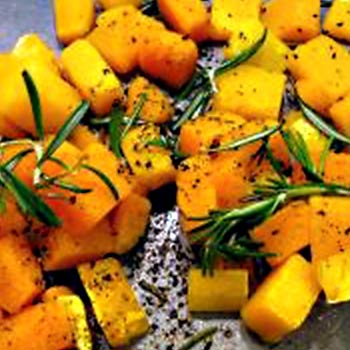 Roasted Butternut Squash
2016-01-05 14:45:58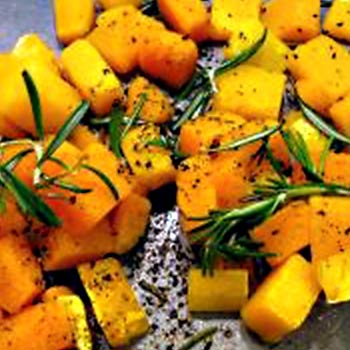 This is my favorite go-to recipe for whenever I need to make a healthy side dish in a pinch.
Ingredients
1 bag of Stahlbush Island Farms Butternut Squash
1 tabelspoon olive oil
1 teaspoon rosemary (or thyme)
salt and pepper
Instructions
Preheat oven to 350 F.
Place the butternut on a cooking sheet (you can dump it straight out of the bag...no need to defrost).
Drizzle with olive oil.
Sprinkle with rosemary, salt, and pepper.
Bake for 20-25 minutes.
Serve immediately.
Notes
Tip: Tuck a sprig of rosemary or thyme (no leaves) among the butternut while baking to bring out the flavor.
Stahlbush Island Farms http://www.stahlbush.com/