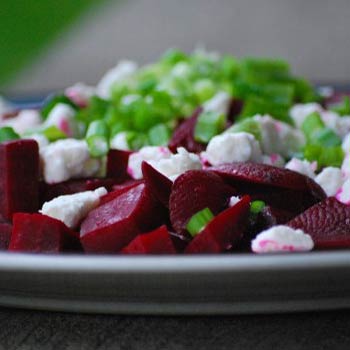 Roasted Beets & Goat Cheese
2016-01-05 14:39:39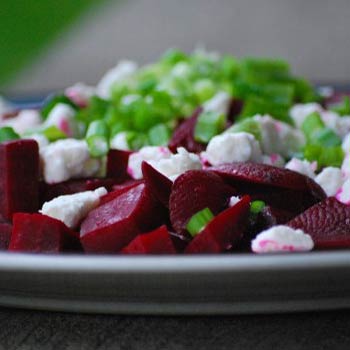 Sliced Beets from Stahlbush Island Farms are finally here! Here is our first recipe to kick off the new product. This simple salad will make you crave beets all year-long.
Ingredients
1 bag Stahlbush Island Farms Sliced Beets
1 tablespoon olive oil
1 teaspoon salt
1/2 cup chopped scallions
1/2 lemon squeezed
1/2 cup crumbled goat cheese
1/4 cup sliced almonds
cracked pepper to taste
Instructions
Toss beets with olive oil, salt, and cracked pepper.
Place on a baking sheet.
Roast at 350ºF for 20 minutes.
Transfer to a bowl, toss with chopped scallions, almonds, and lemon juice.
Top with crumbled goat cheese.
Stahlbush Island Farms http://www.stahlbush.com/