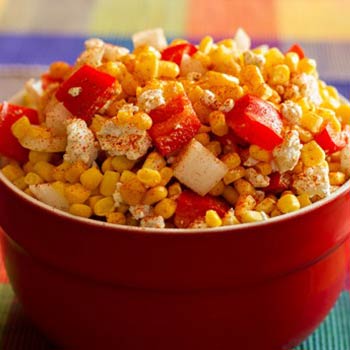 Fiesta Corn Salad
2016-01-05 13:24:47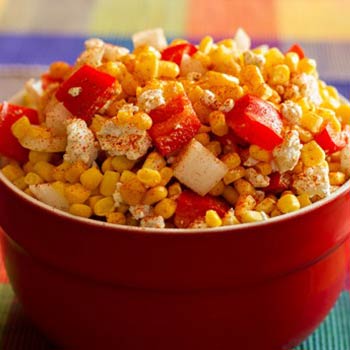 A go-to recipe when the entire family gets together. It's so light and perfect. We love recipes with just a few ingredients. Stahlbush frozen super sweet corn can make this a staple year-round. Stahlbush frozen is always in season!
Ingredients
1 bag of Stahlbush Island Farms Super Sweet Corn
1/2 onion, diced
1 red bell or green pepper, chopped
1/2 cup crumbled feta cheese
1 teaspoon garlic powder
salt and pepper to taste
Instructions
Heat the corn according to packaging instructions. Let cool slightly.
Combine all ingredients in a large bowl.
Refrigerate for at least one hour before serving.
Garnish with smoked paprika or ground cayenne pepper.
Stahlbush Island Farms http://www.stahlbush.com/