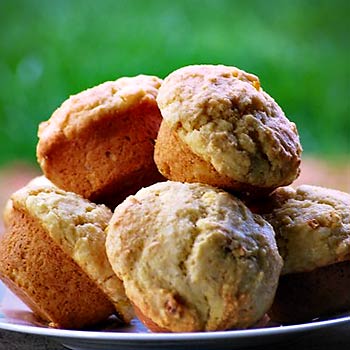 Cornbread Muffins
2016-01-05 12:51:16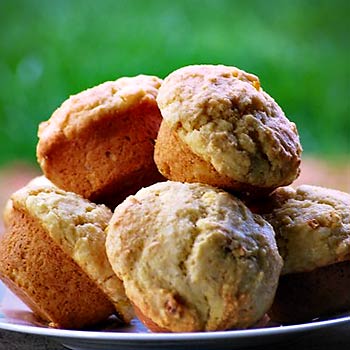 These airy little cornbread muffins are the perfect treat right out of the oven. The Stahlbush Island Farms super sweet corn adds a little texture and pop to these sweet muffins.
Ingredients
3 cups all purpose flour
1 cup cornmeal
3/4 cup sugar
2 tablespoons baking powder
1 1/2 teaspoons salt
1 cup nonfat milk
1/2 cup half & half
2 sticks unsalted butter, melted
2 eggs
2/3 cup Stahlbush Island Farms Super Sweet Corn
Instructions
Preheat the oven to 350ºF.
Line 12 muffins tins with liners or grease them to skip the liners.
Sift the flour, cornmeal, sugar, baking powder, and salt together until combined.
In a separate bowl, combine the milk, half & half, melted butter and eggs.
Slowly add the wet ingredients to the dry.
Sprinkle the dough with Stahlbush Island Farms Super Sweet Corn and mix to combine.
Spoon batter into muffin tins and bake for about 30 minutes or until a toothpick inserted in the center comes out clean.
Stahlbush Island Farms http://www.stahlbush.com/