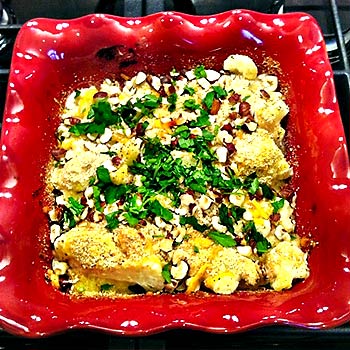 Cheesy Cauliflower Bake
2016-01-05 13:43:14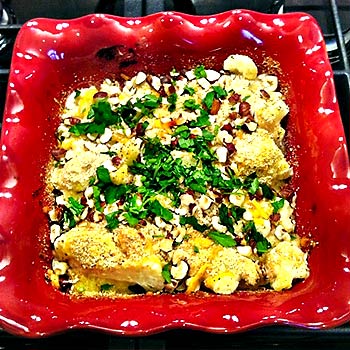 Cauliflower's subtle nutty flavor and satisfying crunch made it a favorite among France's royal court in the late 1800′s. Today, it's loved for its healthy benefits and yummy taste. Cauliflower is loaded with sulforaphane, a cancer fighting compound that can help kick cancer cells to the curb. It's also packed with vitamins C and K.
Ingredients
1 Bag Stahlbush Island Farms Cauliflower
2 1/2 tablespoons sour cream
3 tablespoons chopped hazelnuts
1/3 cup heavy cream
1/2 cup Gruyere Cheese
3 tablespoons bread crumbs
2 tablespoons chopped chives
Instructions
Preheat oven to 375°F
Place cauliflower in buttered 1 qt. baking dish and combine with heavy cream, sour cream and half the cheese.
Salt and pepper to taste.
Sprinkle remaining cheese over cauliflower mixture.
Top with crumbs and nuts.
Bake on center rack of oven until cheese has melted and topping is golden, approximately 20 to 25 minutes.
Garnish with chives.
Stahlbush Island Farms http://www.stahlbush.com/