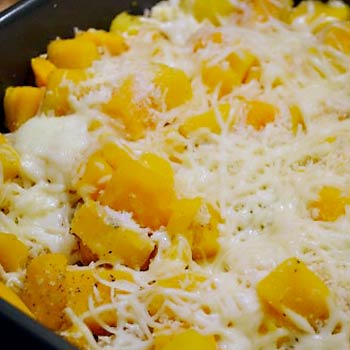 Cheesy Butternut Bake
2015-12-29 17:34:26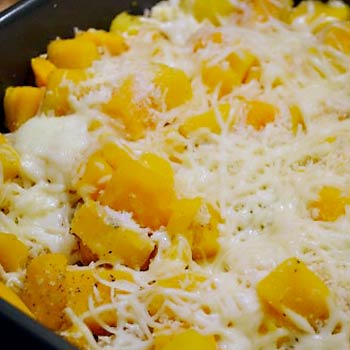 This recipe is adapted from one that the Fist Alternative Co-op in Corvallis created. It's cheesy, easy and oh so delicious.
Ingredients
2 bags of Stahlbush Island Farms frozen Butternut Squash
1/8 cup olive oil
1/8 cup breadcrumbs plus 2 tablespoons for topping
1/3 cup crumbled blue cheese plus 4 teaspoons for topping
1/4 cup shredded mozzarella cheese
salt and pepper to taste
Instructions
Preheat oven to 350ºF. Toss squash with olive oil, breadcrumbs, blue cheese, salt and pepper. Sprinkle remaining breadcrumbs, blue cheese, and mozzarella on the top. Bake for 25 to 30 minutes.
Stahlbush Island Farms http://www.stahlbush.com/