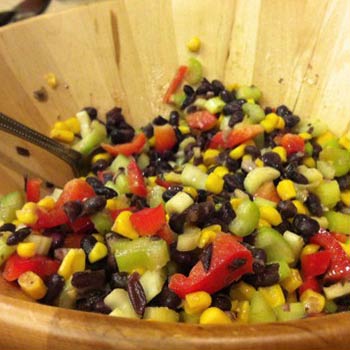 Black Bean & Corn Salad
2015-12-29 17:26:06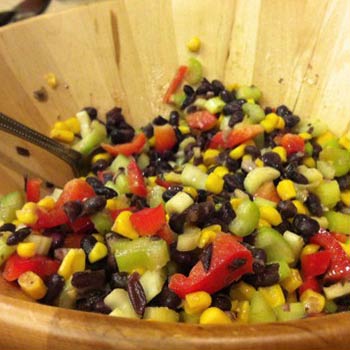 Here's another yummy recipe using black beans and corn.
Ingredients
2 cups Black Beans
1 cup Stahlbush Island Farms Super Sweet Corn
1 cup celery
1/2 cup red pepper
1/2 teaspoon cumin
2 tablespoons olive oil
2 tablespoons lemon juice
Salt, pepper & red cayenne pepper (to taste)
Instructions
Mix all ingredients together in a large bowl. Chill in refrigerator for a couple of hours or overnight for flavors to blend.
Stahlbush Island Farms http://www.stahlbush.com/