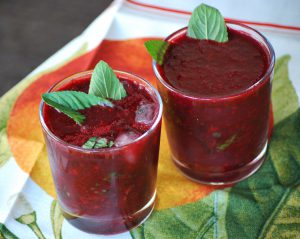 Marionberry Mojitos
2017-06-12 08:20:54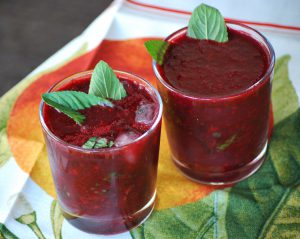 The classic mojito with a marion blackberry twist. This recipe is absolutely delicious.
1 bag Stahlbush Island Farms Marion Blackberries
10 fresh mint leaves
1/2 lime
2 tablespoons white sugar, or to taste
1 cup ice cubes
1 1/2 fluid ounces white rum
1/2 cup club soda
1/4 cup water
In a blender add berries, water, lime juice, sugar, and mint.
Blend until combined.
Fill the glass a quarter of the way with the berry mixture and top with a generous amount of ice. Pour the rum over the ice, and fill the glass with carbonated water.
Stir, taste, and add more sugar if desired.
Garnish with lime wedge and mint leaves.
Stahlbush Island Farms http://www.stahlbush.com/