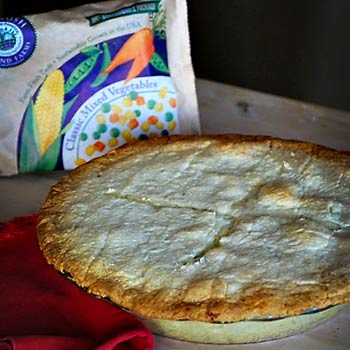 Chicken Pot Pie
2016-01-11 13:02:49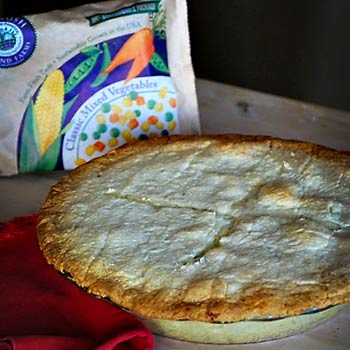 Try this traditional Southern-style chicken pot pie recipe. It's sure to be your new signature dish. Recipe courtesy of Kay King Hall.
Ingredients
2 bags Stahlbush Island Farms Frozen Mixed Vegetables
1/4 cup butter
6 tablespoons flour
1 cup onion
1/2 cup chopped celery
1 1/2 cup chicken broth
1 1/2 cup half & half
3 cups chopped chicken
1 teaspoon salt
1/2 teaspoon pepper
1 teaspoon Herbs de Provence
2 Pie crusts
Instructions
Preheat oven to 375ºF
Melt butter in large saucepan over medium heat.
Saute onions and celery.
Blend flour into vegetables and heat for 1 minute.
Add broth and half & half. Stir over low heat until thickened.
Add chicken, spices, and mixed vegetables.
Pour into a pie pan that is pastry lined.
Put lattice strips across the top with 2nd pastry.
Bake at 375ºF for about 40 minutes.
Stahlbush Island Farms http://www.stahlbush.com/