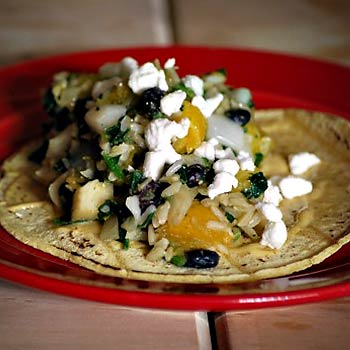 Butternut Squash and Goat Cheese Burritos
2016-01-11 12:34:02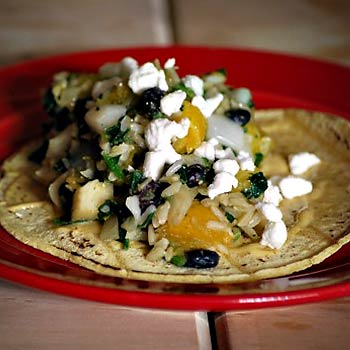 The sweet flavor of butternut squash is perfectly paired with the savory taste of crumbled goat cheese, spinach, black beans, and brown rice in this scrumptious burrito.
Ingredients
1 tablespoon vegetable oil, such as safflower
1 medium onion, finely chopped
2 garlic cloves, minced
1 teaspoon ground cumin
1 bag Stahlbush Island Farms Diced Butternut Squash, thawed
1 bay Stahlbush Island Farms Brown Rice and Black Beans
1 bag Stahlbush Island Farms Chopped Spinach, thawed and squeezed dry
Coarse salt and ground pepper
4 flour tortillas (10-inch)
5 ounces fresh goat cheese, crumbled
1/2 cup store-bought salsa, plus more for serving
Instructions
In a large skillet, heat oil over medium.
Add onion, garlic, and cumin; cook, stirring occasionally, until onion is tender, 5 to 6 minutes.
Add squash, and cook, stirring occasionally, until mixture is slightly thickened, 2 to 3 minutes.
Stir in beans and rice and spinach. Cook until warmed through, 4 to 6 minutes; season with salt and pepper, and set aside.
Stack tortillas, and wrap in a double layer of damp paper towels; microwave until hot, about 2 minutes.
Place tortillas on a work surface.
Spoon goat cheese, then salsa in a line down center of each tortilla.
Spoon bean mixture on top of salsa.
Fold the side of the tortilla closest to you over filling, then fold right and left sides in toward center; tightly roll up burrito.
Cut burritos in half, and serve with more salsa.
Stahlbush Island Farms http://www.stahlbush.com/