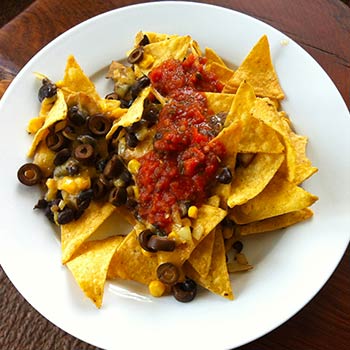 Black Bean & Corn Nachos
2016-01-11 12:52:48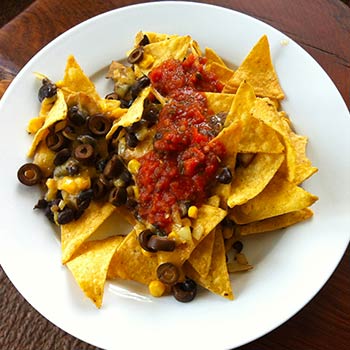 Sometimes you just crave nachos! I like this recipe because you don't have to feel so guilty about making it a nacho night.
Ingredients
1/2 bag Stahlbush Island Farms Super Sweet Corn
4 button mushrooms, sliced
1 can black beans, drained
1 cup chopped onions
1 small can chopped olives
1/2 cup sharp cheddar cheese
1/4 teaspoon chipotle chili powder
1 bag of tortilla chips
Instructions
Saute the onions and mushrooms until the onions are translucent, about 5 minutes.
Add the corn, beans, and chipotle chili powder. Saute for another 10 minutes.
Set the oven to broil.
Line a baking sheet with tortilla chips top with sauteed vegetable mixture and cheese.
Broil until cheese is melted, a couple of minutes.
Serve with salsa and sour cream.
Stahlbush Island Farms http://www.stahlbush.com/