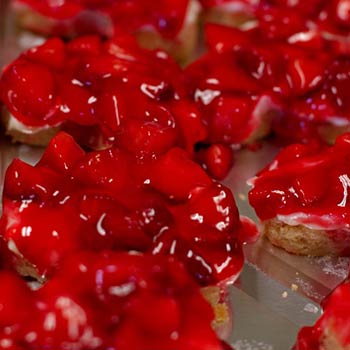 Strawberry Sweethearts
2016-01-06 15:02:59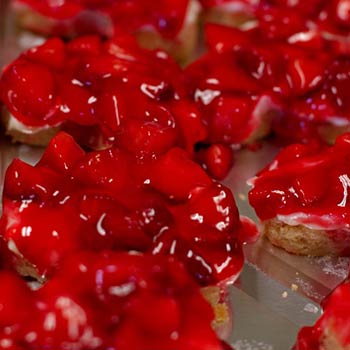 Try this amazing recipe that won our company potluck competition. It's simple, delicious and satisfying. Recipe courtesy of Iesha Ruiz. To make homemade sugar cookies, use this
recipe
.
Ingredients
I bag of White chocolate chips
I (8oz) box of Cream cheese
Sugar cookie dough (store bought or recipe in link above)
2 bags Stahlbush Island Farms Strawberries
1/2 cup sugar
Instructions
Cut the strawberries into small cubes and add the sugar. Stir until combined.
Meanwhile make the sugar cookies.
Bake at 375 degrees for 7 minutes.
Melt the one bag of white chocolate chips.
Once melted add in the cream cheese.
Continue to mix until smooth.
Once the sugar cookie has cooled cut into whatever shape you desire.
Start by adding the white chocolate mix to the cookie then add your strawberry mix.
Must keep them in the refrigerator when storing.
Enjoy!
Stahlbush Island Farms http://www.stahlbush.com/