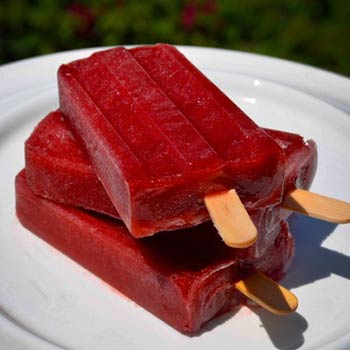 Strawberry Lemon Pops
2016-01-06 14:41:02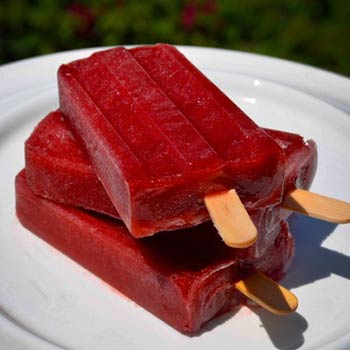 It's hard not to think about frozen pops during hot summer days. We love this recipe because it's simple and delicious. So kick back, soak up the sun and enjoy our refreshing strawberry lemon pops.
Ingredients
3 (10 oz) bags of Stahlbush Island Farms frozen strawberries
1/2 sugar
1/2 cup water
1/2 lemon juiced
Instructions
Combine strawberries and sugar in a bowl.
Let it sit for about 30 minutes or until strawberries start to defrost and release their juices.
Add strawberry mixture and the water to a saucepan.
Simmer for about 7-10 minutes or until the strawberries are nice and soft.
Transfer the mixture to a blender and add the lemon juice. Blend until smooth.
Let the mixture cool completely then pour into molds, leaving 1/4 inch space.
Place in the freezer.
After about one hour, insert the sticks into the center of the molds. Freeze untouched for another 5 hours or until solid.
Notes
Makes about 10 pops.
Stahlbush Island Farms http://www.stahlbush.com/