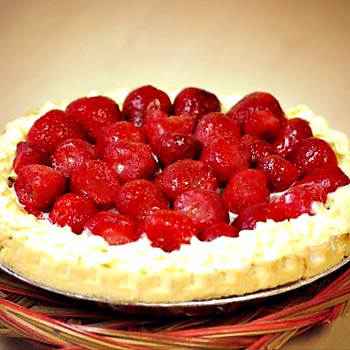 Strawberry and Cream Pie
2016-01-06 14:06:51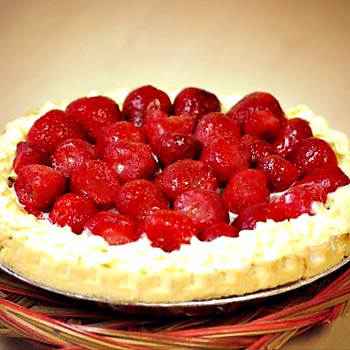 This is an easy no-bake strawberry pie that is gluten-free and dairy free.
For the crust
2 cups pitted dates
2 cups almonds
2 tablespoons maple syrup
1/2 teaspoon almond extract
For the filling
1 10-oz bag of Stahlbush Island Farms frozen strawberries
1/2 can of Organic Coconut Milk
1/3 cup agava syrup
1/8 tablespoon vanilla extract
For the crust
Mix in a food processor until blended but still chunky.
Form into a pie pan a crust with a nice ledge. Have a little bowl of water to wet your fingertips to make it easier to work with.
Use the extra dough and roll into balls to form cookies.
For the filling
Mix in a food processor until creamy.
Pour into ready made crust.
Place pie in freezer until it gets firm (about 1 hour) then cover it with saran wrap and freezer for an additional 4 hours.
Optional
Top with whole strawberries and whipped cream.
Stahlbush Island Farms http://www.stahlbush.com/