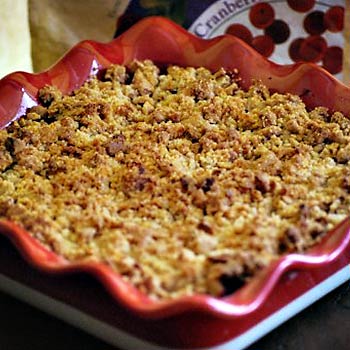 Cranberry Pear Crumble
2016-01-06 12:54:29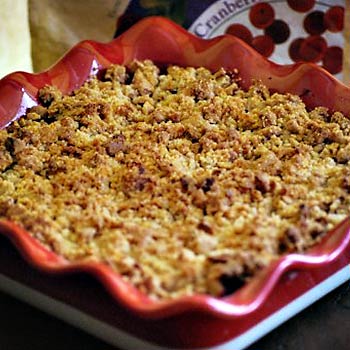 This recipe is ridiculously amazing! It's really easy to make and the graham cracker crust is an interesting twist to the classic crumble.
Crumble
1 cup flour
1/4 cup granulated sugar
3 tablespoons dark brown sugar
7-9 graham crackers, crumbled
1/4 teaspoon ginger
1/4 teaspoon salt
1/2 cup unsalted butter, melted and cooled
Filling
1 bag Stahlbush Island Farms Cranberries
6 - 7 ripe pears (peeled, cored, and sliced)
1 tablespoon lemon juice
1/2 teaspoon lemon zest
1/2 teaspoon vanilla extract
1/2 cup granulated sugar
2 tablespoons cornstarch
Instructions
Preheat oven to 350ºF.
Crumble
Stir together the flour, sugar, brown sugar, graham cracker crumbs, ginger, and salt.
Stir in the melted butter until large chunks form and the crumble is coated.
Filling
In a 2 quart baking dish, mix the pears, cranberries, lemon juice, lemon zest and vanilla.
In a small bowl, whisk together the sugar and cornstarch.
Toss it into the fruit mixture until combined.
Sprinkle the crumble over the fruit.
Bake for 45 minutes.
Serve warm.
Stahlbush Island Farms http://www.stahlbush.com/