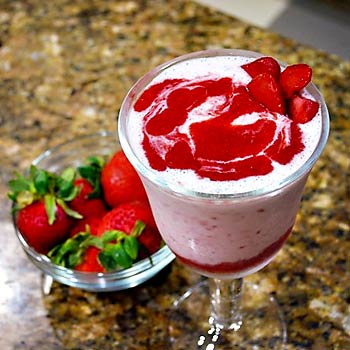 Strawberry Bliss Smoothie
2016-01-05 17:56:28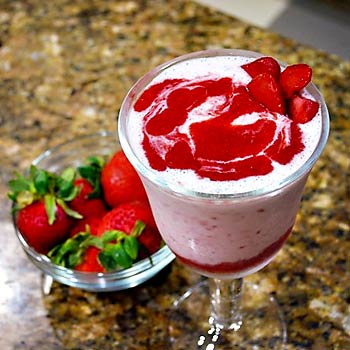 A refreshing drink on the farm is always the best of luxuries. This makes a gorgeous vibrant smoothie that is so delicious! It's so perfect that you will want to drink one every day!
Ingredients
1 cup Stahlbush Island Farms frozen strawberries
1 ripe banana
1 cup almond milk
1/2 teaspoon vanilla extract
Strawberry Bliss puree
1/2 cup strawberries, defrosted
1/4 teaspoon raw honey
Instructions
Make the strawberry bliss puree first.
Place the defrosted strawberries and honey in a blender and puree.
Portion it out equally in the bottom of two glasses.
Place all the other ingredients in a blender and blend until smooth.
Top off each glass with the smoothie.
Serve immediately.
Stahlbush Island Farms http://www.stahlbush.com/