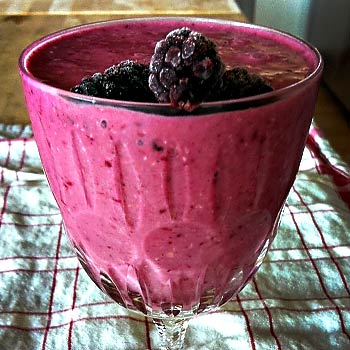 Marionberry Oatmeal Smoothie
2016-01-05 17:19:43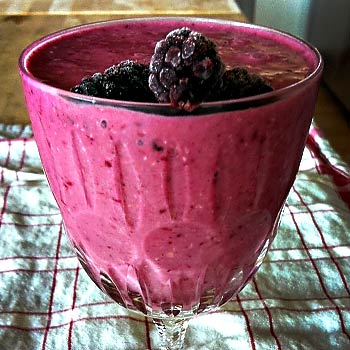 Wake up to a quick and easy smoothie that will keep you full all morning long! I love smoothies. They are the perfect thing to blend up and take with you to drink leisurely at the office:) Enjoy!
Ingredients
1 cup Stahlbush Island Farms Marion Blackberries
1/2 cup rolled oats
1 banana, cut into large pieces
3 heaping tablespoons Greek yogurt
1 cup water
1 teaspoon agave, sugar, or honey
Instructions
Add all the ingredients to a blender and blend until smooth.
Garnish with Stahlbush frozen Marion blackberries.
Stahlbush Island Farms http://www.stahlbush.com/