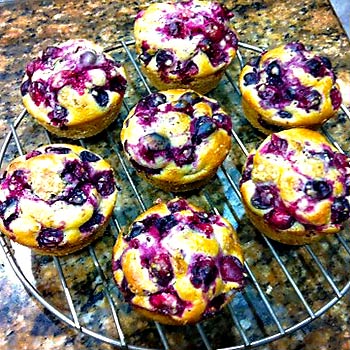 Cranberry Muffins
2016-01-05 17:01:59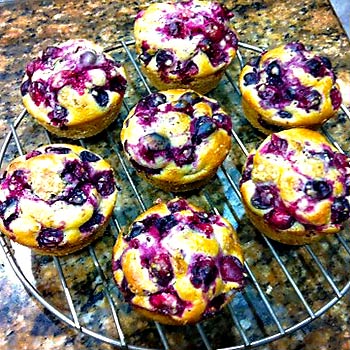 This recipe is a different spin on the breakfast muffin with its tart finish. If you want a sweeter muffin, add some chopped Stahlbush strawberries to the mix.
Ingredients
1 bag Stahlbush Island Farms Cranberries
1 1/2 cups flour
1/2 cup sugar
1 tablespoon baking powder
1/4 teaspoon salt
1 egg
1 cup milk
Instructions
Preheat oven to 375 degrees.
Grease muffin pan.
Combine the dry ingredients in a large bowl.
Whisk together until well combined.
In a separate bowl whisk together the milk and egg.
Slowly pour the wet mixture into the dry ingredients. Mix well.
Fold in cranberries. They will float to the top so make sure to stir before pouring into the muffin pan.
Pour mixture into muffin tins and bake for 25 to 30 minutes.
Let cool on a wire rack.
Stahlbush Island Farms http://www.stahlbush.com/