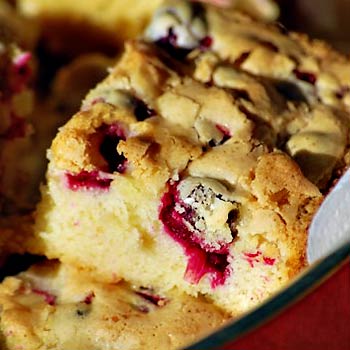 Cranberry Christmas Cake
2016-01-05 16:55:39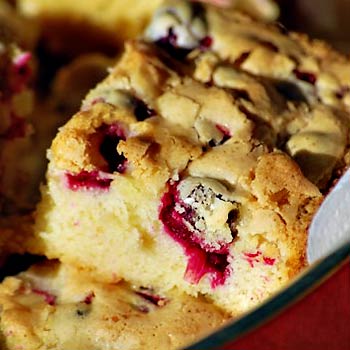 A deliciously festive treat, this cake is easy to make and a real crowd pleaser. Recipe derived from Just A Pinch and baked by Michele Bennet.
Ingredients
3 eggs
2 cups sugar
3/4 cup butter, at room temperature
1 teaspoon almond extract
2 cups flour
1 bag of Stahlbush Island Farms cranberries
Instructions
Preheat oven to 350ºF.
Using a mixer, beat the eggs with the sugar until slightly thickened, about 5 minutes.
Add the butter and almond extract and beat until combined.
Stir in the flour until just combined.
Coat the frozen cranberries with a handful of flour before adding them to the mixture.
Stir until they are thoroughly combined.
Spread in a buttered 9x13 pan.
Bake for 40-50 minutes or until a toothpick comes out clean.
Stahlbush Island Farms http://www.stahlbush.com/