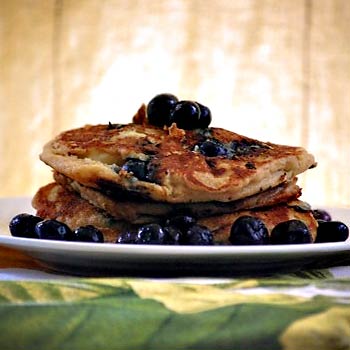 Blueberry Buttermilk Pancakes
2016-01-05 16:39:12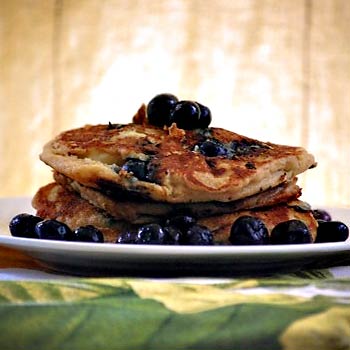 Make your own delicious pancake batter in 5 minutes and wave goodbye to store-bought versions with unpronounceable ingredients. This recipe will have you craving pancakes every morning!
Ingredients
1 cup Stahlbush Island Farms Blueberries
1 cup flour
1/2 teaspoon salt
1 teaspoon baking soda
1 egg
1 1/8 cups buttermilk
2 tablespoons butter
Instructions
Sift together flour, baking soda, and salt.
Add egg, buttermilk and melted butter.
Stir until combined, batter should be lumpy.
Add blueberries to batter.
Pour batter onto lightly greased pan over medium-low heat and cook for 2 to 3 minutes on each side.
Serve immediately.
Garnish with blueberries and maple syrup or whipped cream.
Stahlbush Island Farms http://www.stahlbush.com/