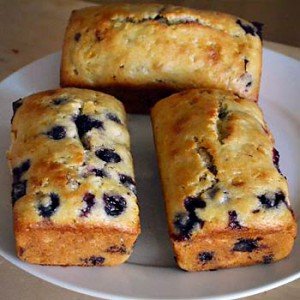 Blueberry Banana Bread
2016-01-05 14:31:04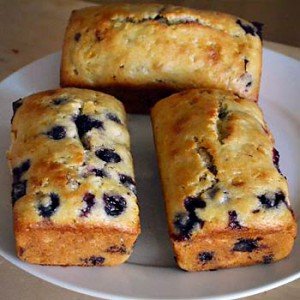 Stahlbush freshly frozen blueberries, bananas, and buttermilk…this recipe can do no wrong! It's a perfect breakfast or snack. Don't forget to toss frozen blueberries with a handful of flour to prevent bleeding.
Ingredients
1 3/4 cups all-purpose flour
1 teaspoon baking powder
1/8 teaspoon baking soda
1/4 teaspoon salt
1/2 cup unsalted butter, at room temperature
3/4 cups sugar
2 large eggs
1/4 cup buttermilk
1/2 teaspoon vanilla extract
3 ripe bananas, mashed
2 cups Stahlbush Island Farms blueberries
Instructions
Preheat oven to 350ºF.
In a small mixing bowl, sift together the flour, baking powder, baking soda and salt.
In a large bowl cream the butter and sugar using an electric mixer.
Add the eggs, buttermilk, mashed bananas and vanilla. Mix until fully combined.
Slowly add in the flour mixture.
Place the frozen blueberries in a small bowl.
Toss with a handful of flour until fully coated.
Carefully fold in the blueberries.
Portion batter among four greased mini loaves and bake for 35 - 40 minutes or until a toothpick inserted in the center comes out clean.
Stahlbush Island Farms http://www.stahlbush.com/