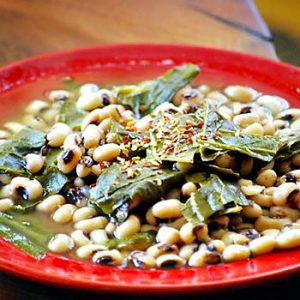 Black-Eyed Peas & Collard Greens
2017-06-12 09:25:46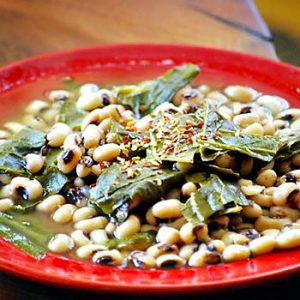 A southern staple, this recipe will leave you satisfied!
1 bag Stahlbush Island Farms Black-Eyed Peas
1 bunch of Collard Greens
4 cups beef, vegetable, or chicken broth
Salt, red pepper flakes to taste
Remove the stems from the collard greens, chop leaves into thin pieces.
In a large pot add water and greens.
Cover and cook over medium heat until boiling.
Reduce heat to low, add black-eyed peas and cook for another 20 minutes.
Drain most of the liquid and serve.
Stahlbush Island Farms http://www.stahlbush.com/