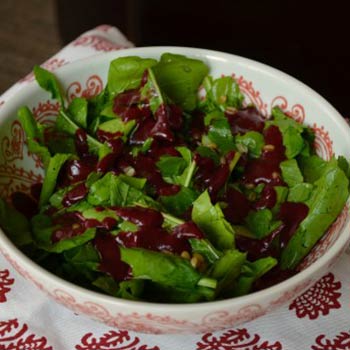 Marionberry Vinaigrette
2015-12-03 12:44:53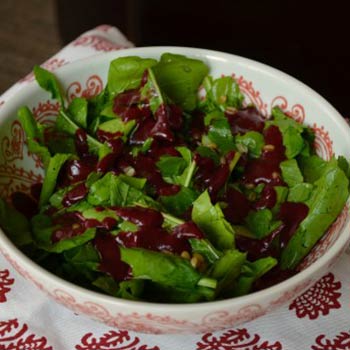 This is an amazing salad and vinaigrette recipe. Marionberries pair so beautifully with arugula and blue cheese. It's a salad that will keep you full all day long and a vinaigrette dressing that will last.
Ingredients
1 bag Stahlbush Island Farms Marion Blackberries, thawed
1/4 cup shallot, chopped
1/4 cup extra-virgin olive oil
1 teaspoon balsamic vinegar
1 teaspoon honey
1 teaspoon dried thyme
salt and pepper to taste
Instructions
Add marionberries to blender and blend until smooth.
If you don't like seeds, you'll want to strain the puree through a sieve and discard the solids. Make sure that you have at least one full cup of puree.
Return the puree back to the blender and add other ingredients. Blend until smooth.
Drizzle on top of an arugula, cucumber, Stahlbush wheat berry, red radishes, blue cheese salad. Also pairs nicely with goat cheese.
Notes
Makes about 1 cup of dressing.
Stahlbush Island Farms http://www.stahlbush.com/