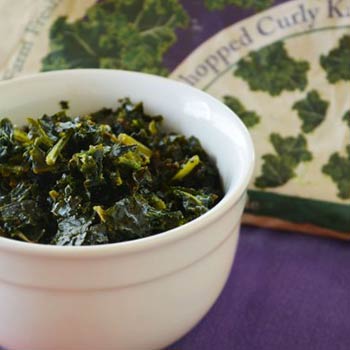 Kale Chips
2015-12-03 12:35:50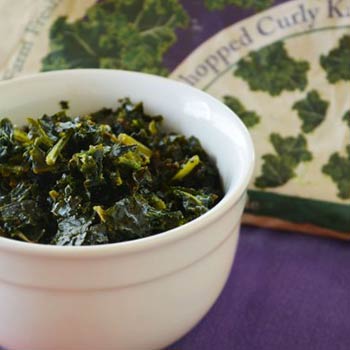 Kale chips are one of the easiest, most satisfying snacks to make. You can season so many different ways and they crunch just like potato chips! Kale chips don't last more than a day so keep that in mind when baking.
Ingredients
1 10 oz. bag Stahlbush Island Farms Chopped Curly Kale
1 Tbsp. olive oil
salt and pepper to taste
Instructions
Preheat oven to 350 F.
Pour the kale into a bowl, no need to defrost.
Drizzle it with the olive oil and sprinkle with salt and pepper. Toss to combine.
Lay out the kale in a single layer on one or two baking sheets. Make sure not to overlap as this will increase your cooking time.
Bake for 20 minutes or until the edges start to crisp.
Notes
Use sesame oil and sesame seeds for a different flavor.
Stahlbush Island Farms http://www.stahlbush.com/