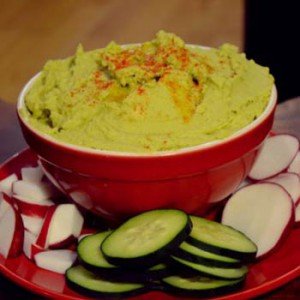 Hummus & Avocados
2015-12-03 12:26:42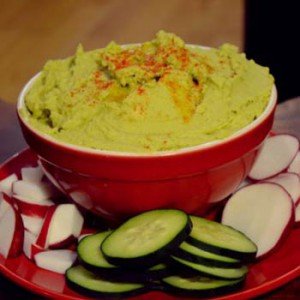 What an award-winning combination! This hummus recipe is an easy crowd pleaser. Also, the hummus will keep nicely without browning.
Ingredients
1 bag Stahlbush Island Farms Garbanzo Beans, heated
2 garlic cloves
1 lemon, zest and juice
1/4 cup water
2 tablespoon tahini
2 avocados
1/2 teaspoon Salt
2 tablespoons Olive Oil plus more for drizzling
1/4 teaspoon Paprika
Instructions
Place garlic cloves, garbanzo beans, lemon zest and juice, tahini, water, and olive oil in a food processor. Blend until smooth.
Add salt and paprika.
Add two avocados and blend just until smooth.
Transfer to a bowl, drizzle with olive oil and sprinkle a few dashes of paprika.
Stahlbush Island Farms http://www.stahlbush.com/